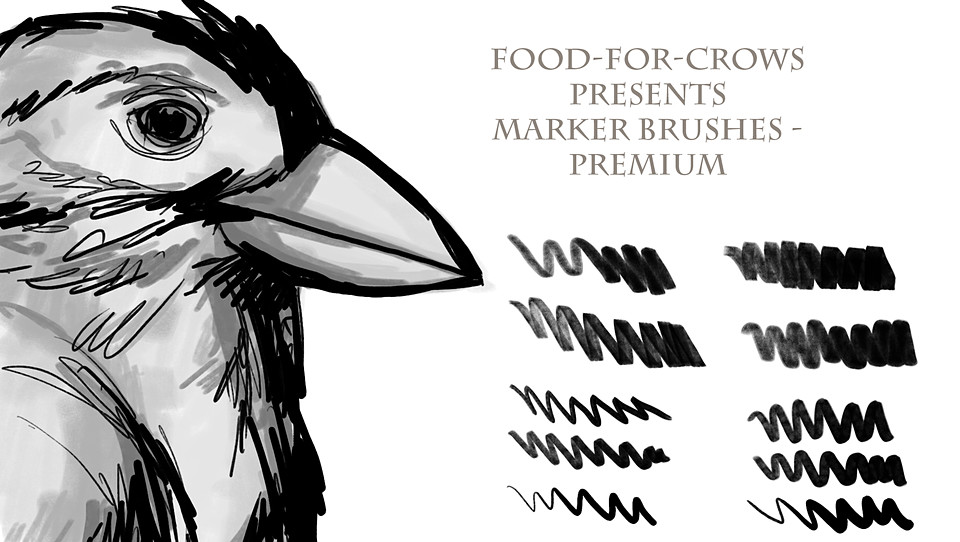 $2.0
Marker Brushes - Premium Set
Hey there! David here of the Food-For-Crows team! Here I present you another set of Photoshop Brushes emulating markers! Ever wanted to emulate a marker drawing via digital media, or enhance a scanned marker drawing for presentation online? Here is the perfect set for you.
These marker brushes emulate working with markers on paper as much as possible, a set for concept artists, illustrators and anyone else who needs digital tools.
As a minimum requirement, Photoshop CS5 is recommended, however - eventually these brushes will also work on older Photoshop versions.
Soon, for tryout purposes, a free set with less brushes will be uploaded in case you are unsure whether you'd wish to try out the premium set.
This premium set costs $2 USD and offers the joy to draw with markers via digital tools in Photoshop - so be sure to grab them.
We, the team behind the brush creation, thank you for your support, as each purchase will help the Food-For-Crows team to spend more time and resources to create new brushes.
Happy Drawing!
You will get 1 file
All files previously purchased will always be available for download in your Library