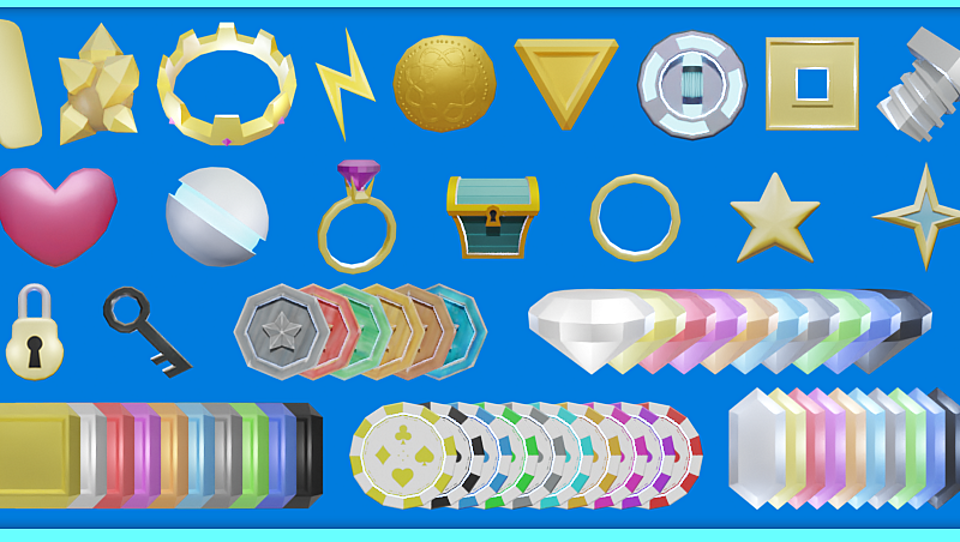 $5.0
2.5D Rotating Coins
Don't want to spend time making and animating coins for your game? The 2.5D Rotating Coins pack will help save you that time and give you plenty of options for this and future projects!
A package of various 2.5d rendered coins that is the perfect collectable for all 2d and 3d games!
Package Info:
64 animated assets in total
10 different coins
10 poker chip colors
3 unique gems in 10 different colors
14 additional pickup items
Rotation animation for all assets
Includes Unreal Engine sprite sheet data
Small size for mobile games
Other Asset Packages Used In Previews
Card Parts Mega Pack
Stone and Ice Blocks
---
Join my Discord to get help with my assets or to talk about game design!
Looking for other assets to help save you time and money on designing your games? Check out my Publisher page to see everything that's available!
You will get 2 files
All files previously purchased will always be available for download in your Library