Animals
Creatures and Monsters
Maya
3ds Max
Fantasy
Unity
Game ready
Base Meshes
Render Scenes
3D Scans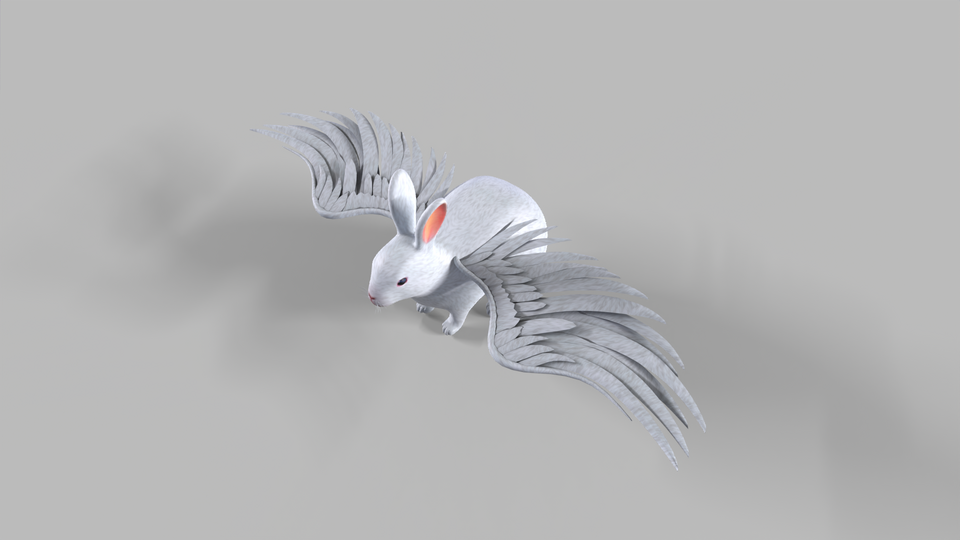 $75.0
Flying-rabbit
{{ product.data.viewsCountFormatted }}
Realistic 3D Model of a flying-rabbit'
This 3D model is a highly detailed and realistic representation of a Flying-rabbit. Created using industry-standard software, Unity, Unreal...
Expand
Realistic 3D Model of a flying-rabbit'
This 3D model is a highly detailed and realistic representation of a Flying-rabbit. Created using industry-standard software, Unity, Unreal Engine, Cinema 4d, Maya, Arnold, 3ds Max, and Vray this model is perfect for use in video games, and animations.
Details:
The model is available in.OBJ and . FBX file formats. The model is textured with realistic materials and is fully UV mapped for easy integration into any project.
texture size: 2048x2048
This model is rendered in marmoset with 3-point lighting
The model is fully rigged and animated, with a detailed engine, and interior and exterior parts.
This model Flying-rabbit can be used in a variety of projects, including video games, and animations. This model is a high-poly model, suitable for high-quality renders and animations.
I hope you liked it
Minimize
You will get 3 files
All files previously purchased will always be available for download in your Library