3D Print Models
ZBrush
Characters and Anatomy
Cartoon
High Poly Models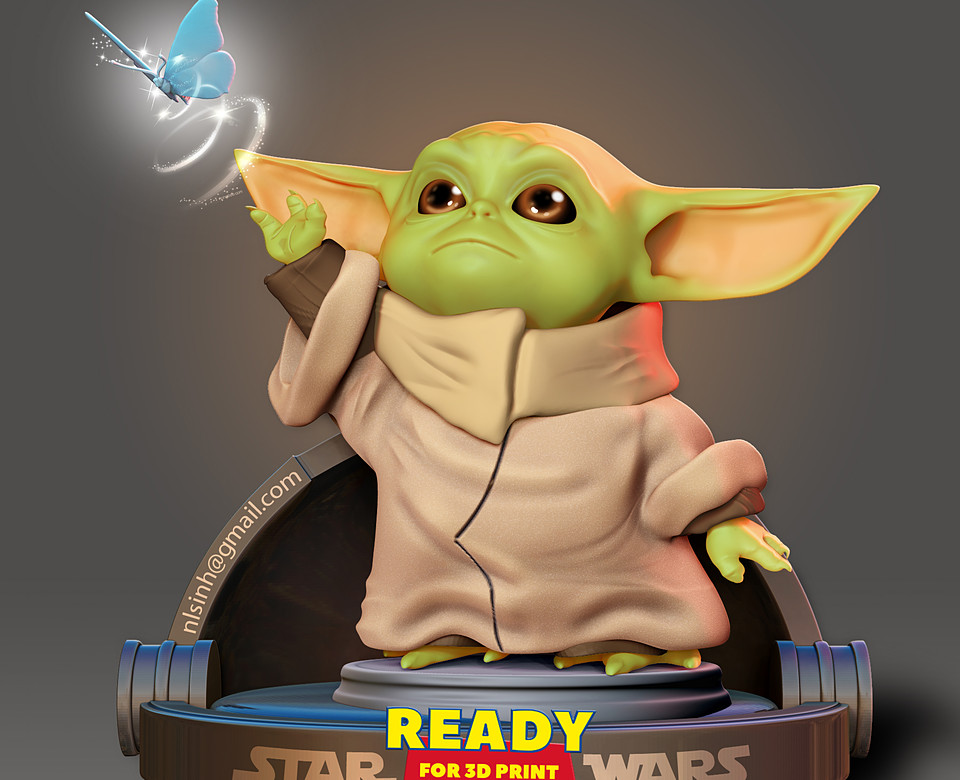 $4.5
Baby Yoda - Fan art
The Child, also known as Baby Yoda, is the deuteragonist of the Star Wars Disney+ series The Mandalorian. Baby Yoda is commonly known on the...
Expand
The Child, also known as Baby Yoda, is the deuteragonist of the Star Wars Disney+ series The Mandalorian. Baby Yoda is commonly known on the Internet for his adorably-cute appearance.
I've split it into 9 small details.
When you buy this model, you will own: - OBJ and STL format for 3D printing - ZTL format for those who want to edit in Zbrush software.
* 6th Jan, 2020: This is version 1.0 * 21th August, 2020: version 1.1 - Generate keys for detached parts, ready for 3D printing
This 3D printing model is not for newbies. Thank you for viewing my model.
Minimize
You will get 3 files
All files previously purchased will always be available for download in your Library