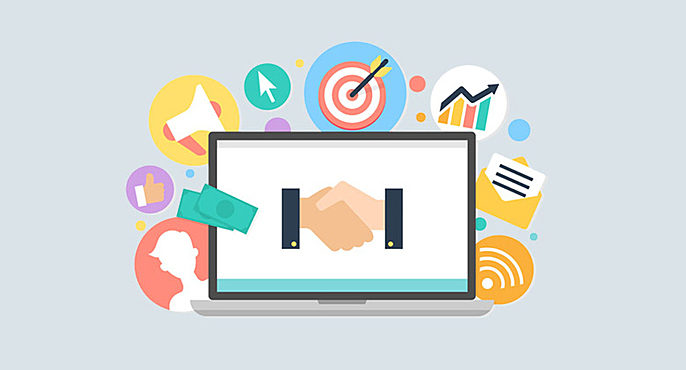 The Best Affiliate Program Ever
Fancy increasing your sales income by doing no extra work at all? Then you will DEFINITELY want to keep on reading. This short article will show you how to easily enable affiliate sales for your store and profit when your own visitors end up purchasing content from other stores.
Just kidding, the feature is already enabled! Keep reading to see how it works.
---
Affiliate Sales
We just entered the beta phase for our new Affiliate Partner program and you've been automatically enrolled! This is a new feature available to sellers only (for now) and we're currently working on making it available to the public later this summer.
What is it?
Basically, you now have the ability to make affiliate sales when you add the following referral code after any Cubebrush link:
?ref=username (replace "username" with your actual username)
When someone follows a link of yours and makes a purchase, you'll make 10% of the price paid as profits. There are NO limits. Whaaaat!
For example, if you share any Cubebrush link with your referral code, 50 people follow it and end up purchasing $20 worth of content each - you just made an easy $100. This doesn't stop after the first batch of customers either - as long as your link is up, you'll be raking in affiliate sales.
▶ Before you do anything, make sure you read and agree to the Partner Agreement
---
Shortlinks
As a seller, if it wasn't awesome enough already, you can also "bake" your referral code directly into your Cubebrush shortlinks (or any shortlinks on Cubebrush for that matter) by selecting the new option in your Store settings.
This way, all shortlinks on Cubebrush will already have the referral code included, no need to manually add it each time!
If you're already sharing your shortlinks, make sure to enable the feature and affiliate sales will simply start coming in without you having to do anything else at all.
When you add affiliate sales to Cubebrush's already best-in-the-industry revenue split, it literally doesn't get any better than that.
Don't hesitate to reach out with any questions or feedback by leaving a comment below and we hope you won't mind all the extra money you'll be making with this new feature 😎
-Marc & the Cubebrush team