Where to Find the Best Free Photo References for Artists
Reference photos are a key starting point for most CG pieces–be it an environment or a belt. With that said, sometimes it can be hard to spend extra cash for something that may be a side project. The good news is, affordable (and FREE) options do exist— you just need to know where to look. Here are the best places to find free photo references for artists:

Cubebrush is a comprehensive CG art platform that allows access to stock photos, 2D and 3D assets, tools, materials, and much more. Artists can easily find the quality photo references they are looking for from nearly 10,000 sellers who upload assets to a public reference marketplace every day. There are also a plethora of free photo reference packs available in addition to other assets.
Cubebrush allows you to filter your search effortlessly by category, price, and/or rating so that you can find quality reference photos in minutes.
As a platform that sells everything from the reference to the final product, Cubebrush knows exactly what they're doing when it comes to putting out first-rate photo references for their vast community of CG artists.
Pixabay, now owned by the graphic design company Canva, is a top quality website that offers free stock photography and royalty-free stock media such as videos, graphics, music, and more. While all content technically falls under the exclusive Pixabay license, it can be downloaded for free.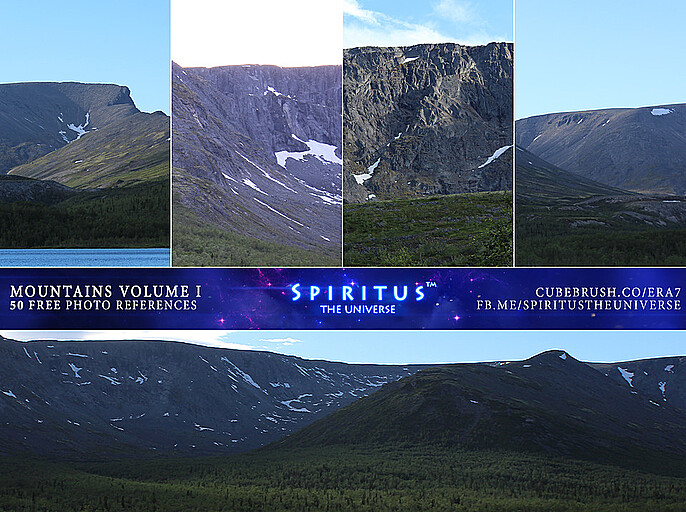 Although the breadth of stock photos on Pixabay is extensive, the quality can often vary, which can make it difficult to find the perfect image.
Unsplash began as a side project and is now one of the leading websites for creatives to find stock photography of any kind. These include backgrounds, wallpapers, textures, as well as one of its most recent additions: 3D renders.
While Unsplash has started to dip its toes in 3D-related images, many of their stock photos may ultimately be better suited to 2D graphic design work, showcased by its 'Made With' series.
Pexels provides free stock photos, as well as royalty-free images and videos. The platform also outsources its images from other comparable websites like Little Visuals while ensuring the best quality by screening every photo.
Similar to Unsplash, Pexels hosts a variety of images that are more fitting to be used as the background, rather than the subject. Also, depending on the specificity of your search, you may get limited results when looking up keywords.
Morguefile is a small but mighty repository for free stock images, videos, vectors, and templates. As a lesser-known website, Morguefile is able to feature content that is unique and unlike typical stock photography, such as old film or polaroid photos, or normal non-posed scenes of people and things.
Because Morguefile's collection is limited, although all free, many of the images they provide are hyperlinked and belong to Shutterstock.
All-In-One
Whether their stock photos are variable in quality or they aren't well suited to CG art, it can be difficult to find the dream platform that meets all your needs. End the search with Cubebrush, the all-in-one platform for every CG artist. Not only do we offer photo references for free, but we have an inventory of nearly every asset you might need for a project, including tutorials, 3D and 2D assets, brushes, textures, as well as a community of other artists who can help.
Instead of wasting your energy tirelessly searching for the perfect photo reference, check out the endless inventory at Cubebrush. You'll likely find more than you were hoping for.