Sports
Game ready
Blender
3D Print Models
PBR
Realism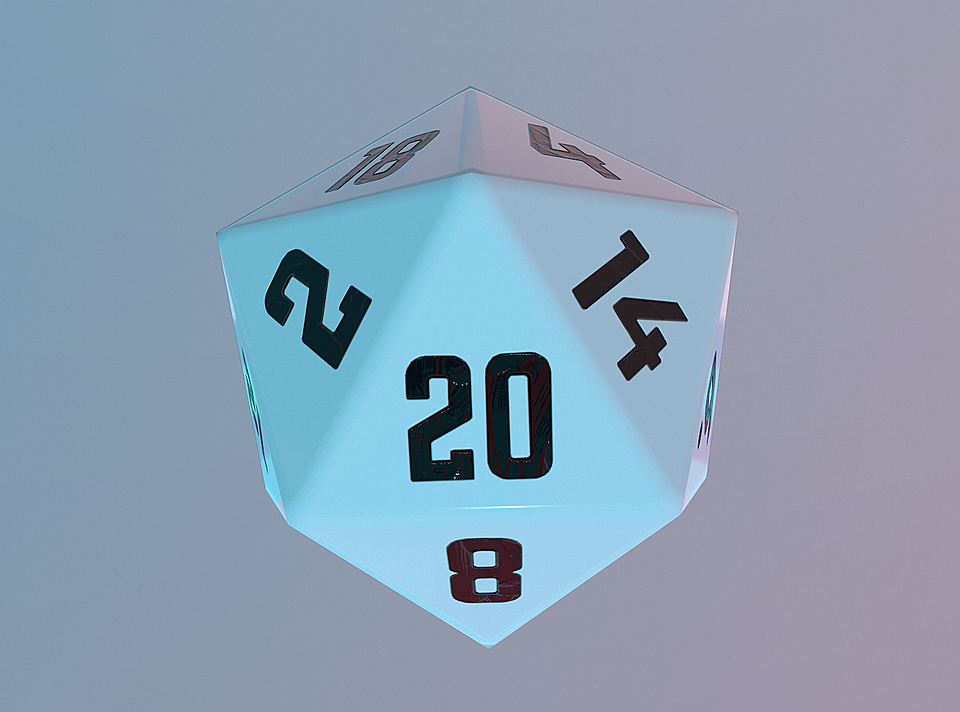 $2.0
Dice d20 game ready PBR
Roll the dice traveler, try your luck. These wonderful bones are only 20 polygons Before you the historically correct numbering of the faces. Icosahedron -...
Expand
Roll the dice traveler, try your luck. These wonderful bones are only 20 polygons. Before you the historically correct numbering of the faces. Icosahedron - Faces are equilateral triangles. Icosahedra have been found dating to Roman/Ptolemaic times, but it is not known if they were used as gaming dice. The sum of the numbers on opposite faces is 21 if numbered 1–20.
Game Ready model with excellent detail. 5 textures in a box Low Poly + High Poly models One of the models of the set
2k resolution textures include: Albedo Height AO Metallic Normal Roughness
Included files: Dice d20.stl (printable) Dice d20.blend Dice d20.fbx Dice d20.obj Dice d20.mtl
Polygons - 20 Vertices - 12 If you have any personal wishes about the model, you can contact me by: e-mail: [email protected] Instagram: @lerrmar You can also leave your wishes in the comments.
P.S. Thank you for buying my models.
Minimize
You will get 12 files
All files previously purchased will always be available for download in your Library