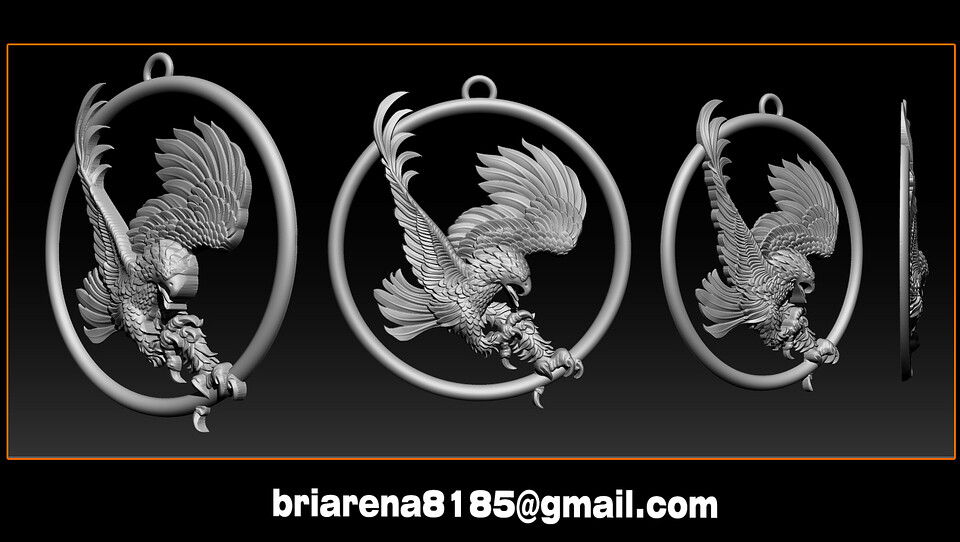 $4.0
Eagle Pendant jewelry
Eagle Pendant Jewelry
High quality .stl 3d model - Eagle Pendant jewelry 3d model created for CNC Router Carving or 3d printer.
Model is ready for prototyping on CNC and 3D Printing.
Size: 35 x 45 mm
Stones: Metal:
Triangles - 4.5m Vertices - 4.5m
I am the author and creator of this model. This 3d model is selling exclusively.
Model created in Zbrush. Although there are some slight undercuts, it was created with molding and casting in mind. OBJ quad highopoly mesh STL triangulated mesh ZTL BMP Nominal size (although easily adjustable in any 3D software)
Please rate and review our model. Hope you like it! Also check out my other models, just click on my user name to see complete gallery.
You will get 4 files
All files previously purchased will always be available for download in your Library