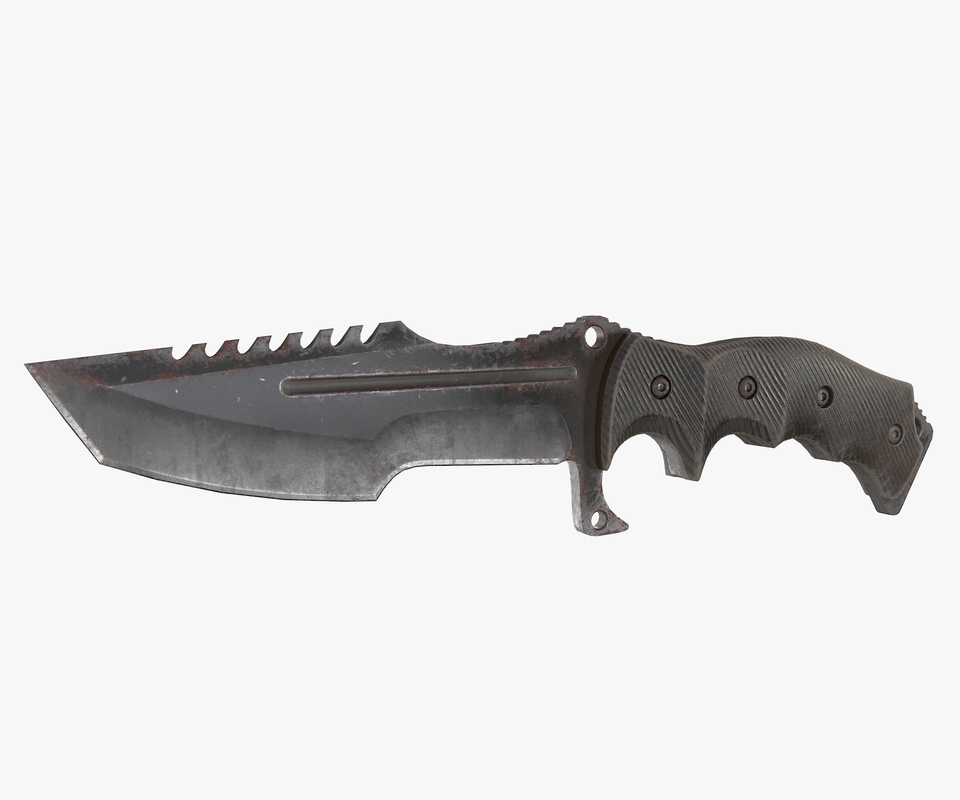 $9.0
Tactical Knife V2
High quality game ready 3d model with PBR textures (Metallic/Roughness workflow).
Triangle and vertex numbers:
-- Tris: 5370   ----   Verts: 2899

2k textures in .png format.
Textures are arranged in 3 folders:
-- Standard pbr: BaseColor - Metallic - Roughness - Normal

-- Unreal engine: BaseColor - OcclusionRoughnessMetallic - Normal

-- Unity: Albedo - MetallicSmoothness - Normal

Modeled in real world scale using metric unit.
Available formats: Max, Blender, FBX, OBJ.
Studio scene is not provided in the package.
Model is created in 3ds max 2022, textured in Substance painter and rendered in Marmoset toolbag.
You will get 5 files
All files previously purchased will always be available for download in your Library