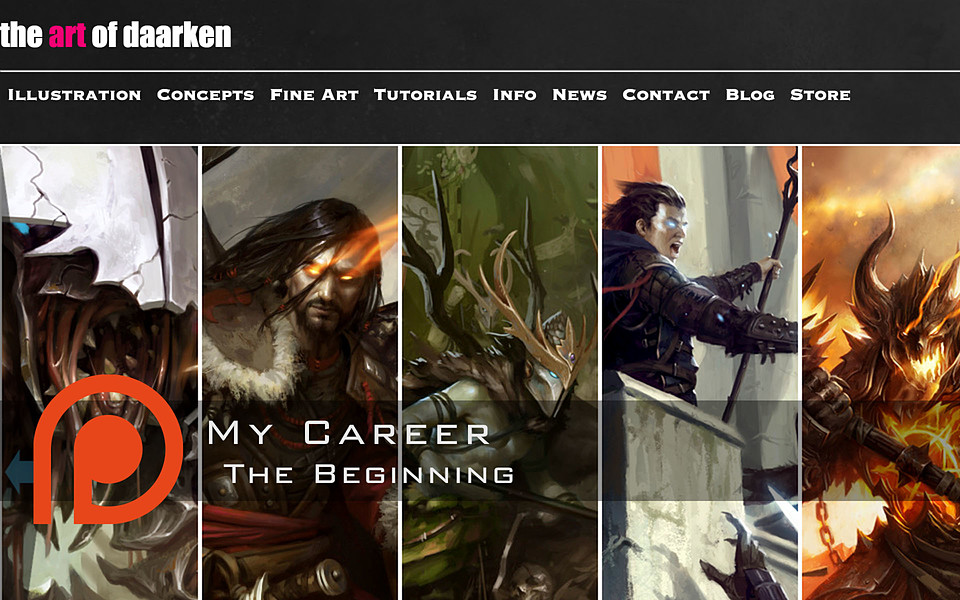 $5.99+
My Career - The Beginning
This first Patreon video covers the path of the beginning of my career. I talk about my first jobs, how I found work, and I...
Expand
This first Patreon video covers the path of the beginning of my career. I talk about my first jobs, how I found work, and I show some of my very first professional illustrations that have never been uploaded before. Be warned, my first professional paintings were horrible! Now you can watch and laugh as I show things that should never see the light of day. This video is probably worth the price just to see my horrible paintings.
Length - 38:36 Format - 2560x1600 MP4 Language - English, full commentary
If you would like to see more videos, please consider backing my Patreon. Lower tiers can enjoy monthly videos while higher tiers receive paintovers, personal assignments, and chat sessions!
Minimize
You will get 1 file
All files previously purchased will always be available for download in your Library