Fantasy
Buildings
Architectural Visualization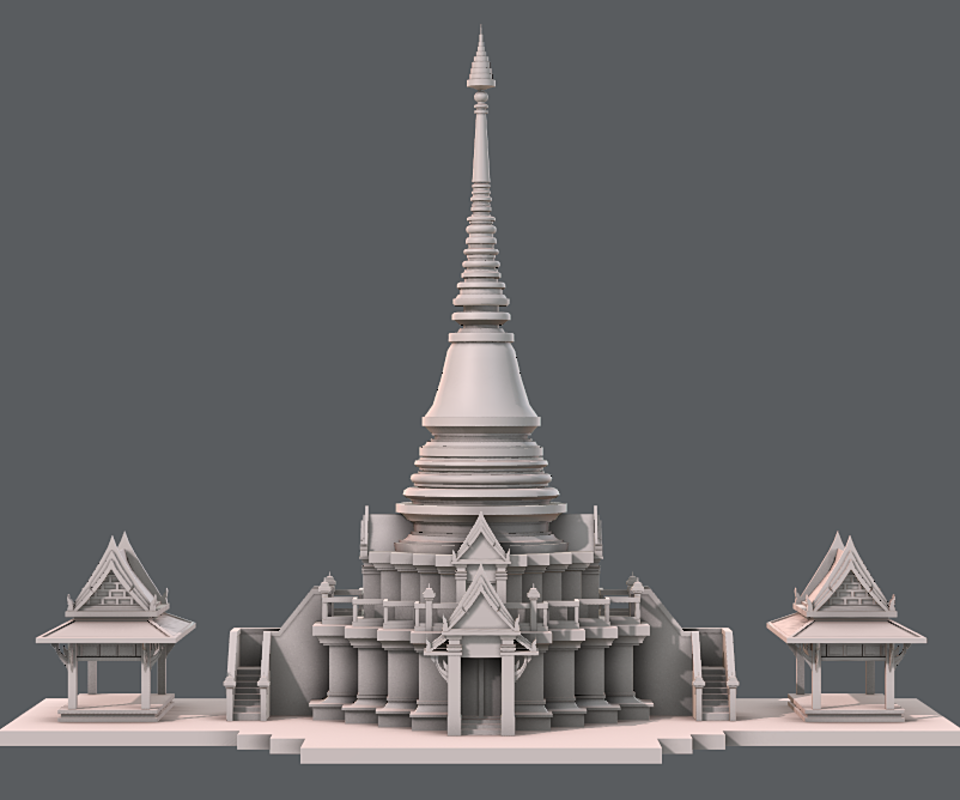 $45.0
Pagoda V01
Thai temple 3D model
---
This is Pagoda V01 model Model clean topology based on quads. It is model for animation and game. The model is...
Expand
Thai temple 3D model
---
This is Pagoda V01 model. Model clean topology based on quads. It is model for animation and game. The model is pretty low polygon.
I also have a other model. much more. You can view it in my profile.
---
Features: Verts : 11089 Edges : 21478 Faces : 10454 Tris : 19946 UVs : 13368
File format: -Maya 2018 (.ma .mb) -FBX -Obj -Max 2018 -3ds -DAE
---
No texture.
Minimize
You will get 7 files
All files previously purchased will always be available for download in your Library