Rocks
Plants
Landscapes
Skies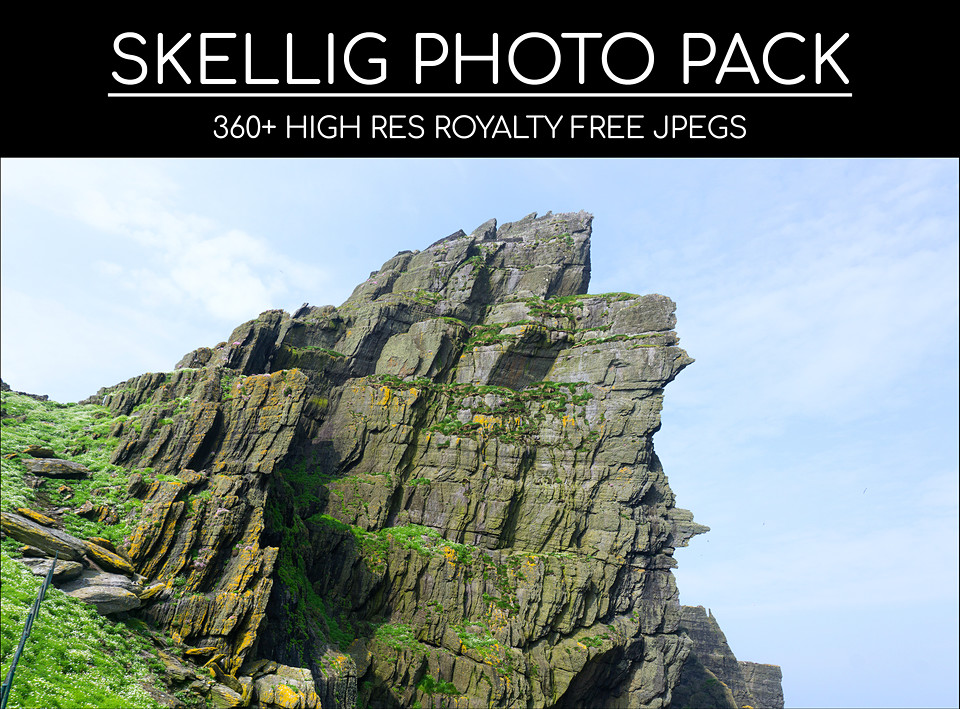 $8.0+
SKELLIG Photo Pack
This pack contains 363 high res images from my trip to the UNESCO World Heritage Site; Skellig islands located 11 kilometers west of the Iveragh...
Expand
This pack contains 363 high res images from my trip to the UNESCO World Heritage Site; Skellig islands located 11 kilometers west of the Iveragh Peninsula in County Kerry, Ireland.
It also serves as the secluded home of Luke Skywalker in Star Wars: The Force Awakens (2015) and Star Wars: The Last Jedi (2017)
Shot with a Sony A6000, images are 6000x4000
These photos are ready for your personal or commercial concept images! Please tag and share if you use any in your concepts! I'd love to see how you use them! :)
What will you find in this pack?
Vistas of the two Islands Coastal Shots Dynamic Rock formations Shots of the Monastery at the summit Puffins Vegetation
License type:
Single Person Use Royalty Free License
You have the freedom to use the Skellig photo pack in any work or compilation, and for any purpose, whether it's a personal or commercial project. Except for the purpose of resale or inclusion in a product that is resold to a third party.
This is not an agreement of ownership. This license is non-transferable.
Enjoy!
Minimize
You will get 1 file
All files previously purchased will always be available for download in your Library