Plants
Wood
Organic
Landscapes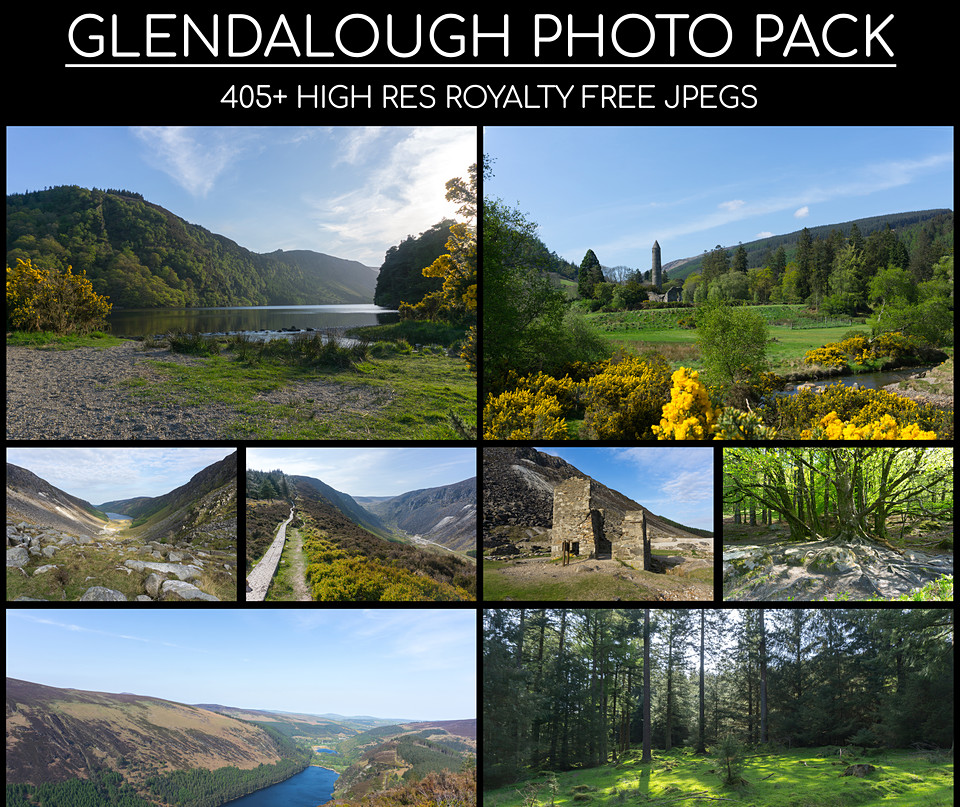 $8.0+
Glendalough, Ireland - Photo Pack
406 high res photos from a recent trip to one of Ireland's most beautiful locations Glendalough! It's a glacial valley situated in County Wicklow and...
Expand
406 high res photos from a recent trip to one of Ireland's most beautiful locations Glendalough! It's a glacial valley situated in County Wicklow and contains some truly beautiful views.
The pack contains photos from a 5 hour hike around the spink trail which goes around the two lakes. There's shots of the forest, medieval round tower, church and house. There's more ruins further into the trail that can be seen in the cover photo. There's shots of the waterfall, rivers, trees, lakes and rocks.
These photos are ready for your personal or commercial concept images! Please tag and share if you use any in your concepts! I'd love to see how you use them! :) Enjoy!
License type:
Single Person Use Royalty Free License
You have the freedom to use the Glendalough photo pack in any work or compilation, and for any purpose, whether it's a personal or commercial project. Except for the purpose of resale or inclusion in a product that is resold to a third party.
This is not an agreement of ownership. This license is non-transferable.
Enjoy!
Minimize
You will get 4 files
All files previously purchased will always be available for download in your Library