Fantasy
Realism
Unreal Engine 4
Interior Decoration
Game ready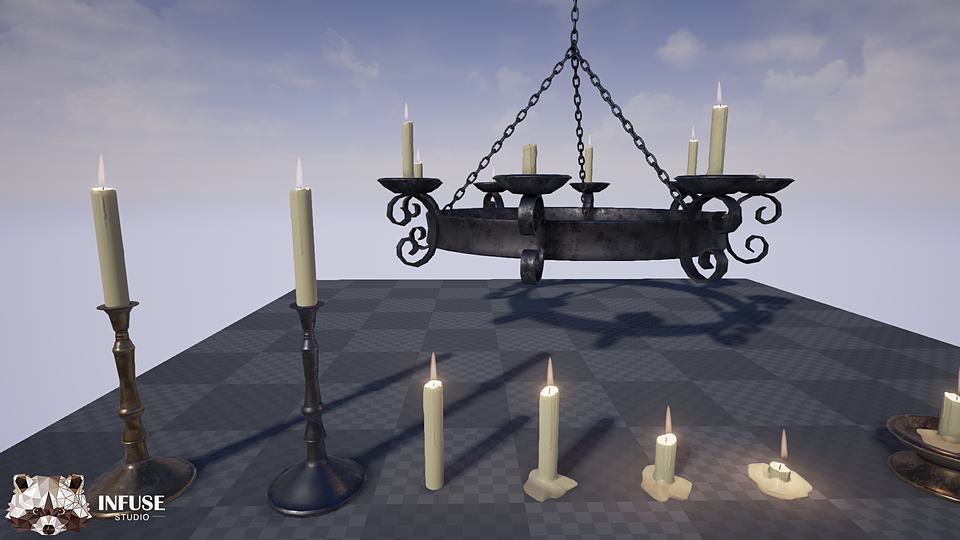 $5.0
[UE4] Candles and Holders
Compatible with UE4 Version 4.13 and above
Note by downloading this you are also signing up for our newsletter.
9 Candle Blueprints that have features such as lit and unlit candles and the option to add a point light above the flame.
8 Static Meshes – 4 candles, 2 candle sticks, 2 candle holders, and 1 chandelier.
1 Flame Particle System
8 Materials – 6 material instances, and 2 master materials
21 Texture Maps – Each meshes material has an Albedo, Compact and Normal Map
1 Overview Map
This pack contains candles from the Alchemy and Apothecary Pack.
You will get 1 file
All files previously purchased will always be available for download in your Library