Buildings
Roads
Other
Patterns
Decals
Masks
Custom Shapes
Sci-Fi
Mechanical
Wall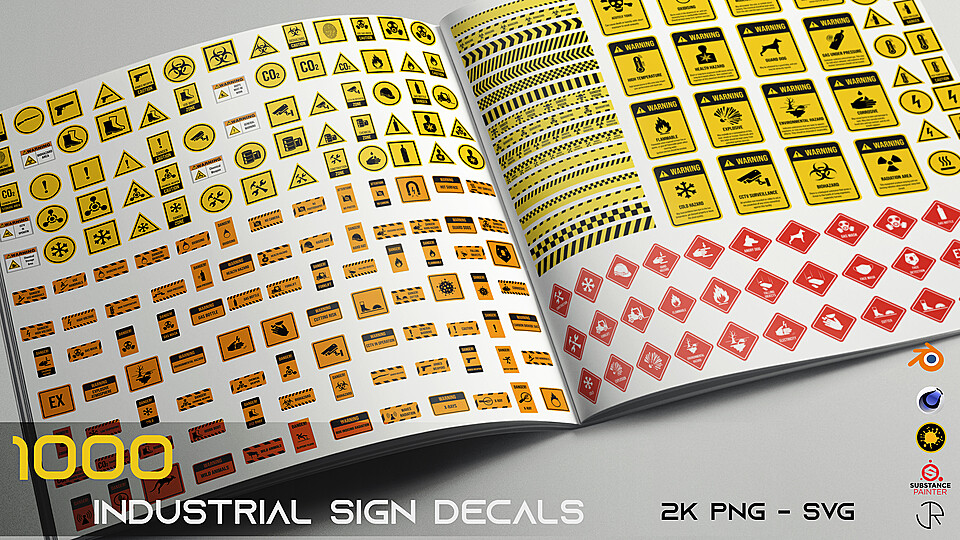 $4.0
Industrial Sign Decal
This is a set of 1000 industrial sign decals that you can use to add details to your 2D or 3D artwork in software such...
Expand
This is a set of 1000 industrial sign decals that you can use to add details to your 2D or 3D artwork in software such as Substance Painter, MARI, Photoshop, etc.
To quickly add details to your 2D artwork you can use the PNG decals.
If you want to change the shapes, colors, or resolutions of the decals you can
open the SVG vector files in software e.g. Adobe Illustrator, or any free vector editors in order to edit them.
1000 2K Transparent PNG SVG (Editable vector)
Minimize
You will get 1 file
All files previously purchased will always be available for download in your Library