Photoshop CS6 +
Photoshop CC +
Clip Studio Paint
Software Brushes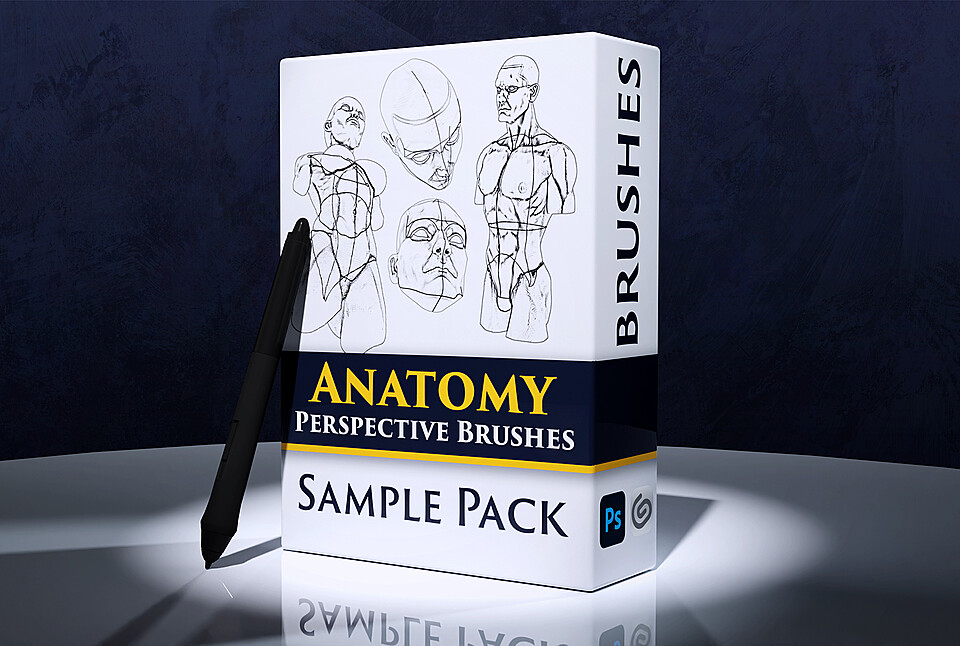 $0.0+
Anatomy Brushes Sample Pack
A dozen anatomical perspective brushes to be used in digital art to increase speed and accuracy in character drawing! This pack includes 3 brushes from...
Expand
A dozen anatomical perspective brushes to be used in digital art to increase speed and accuracy in character drawing! This pack includes 3 brushes from each set and features detailed head and torsos for a male and female. Get a feel for how the brushes can improve your workflow and help you bring visions to life!
The brushes are in ABR file format. This pack includes the getting started guide so you can understand how each brush is named and the system I used to organize them.
If you feel that these brushes could save you some trouble, be sure to visit again to pick up a full set or save some money by getting a bundle of your choice.
Minimize
You will get 2 files
All files previously purchased will always be available for download in your Library