Animals
Characters and Anatomy
Environments
Maya
3ds Max
Nature
Game ready
Animations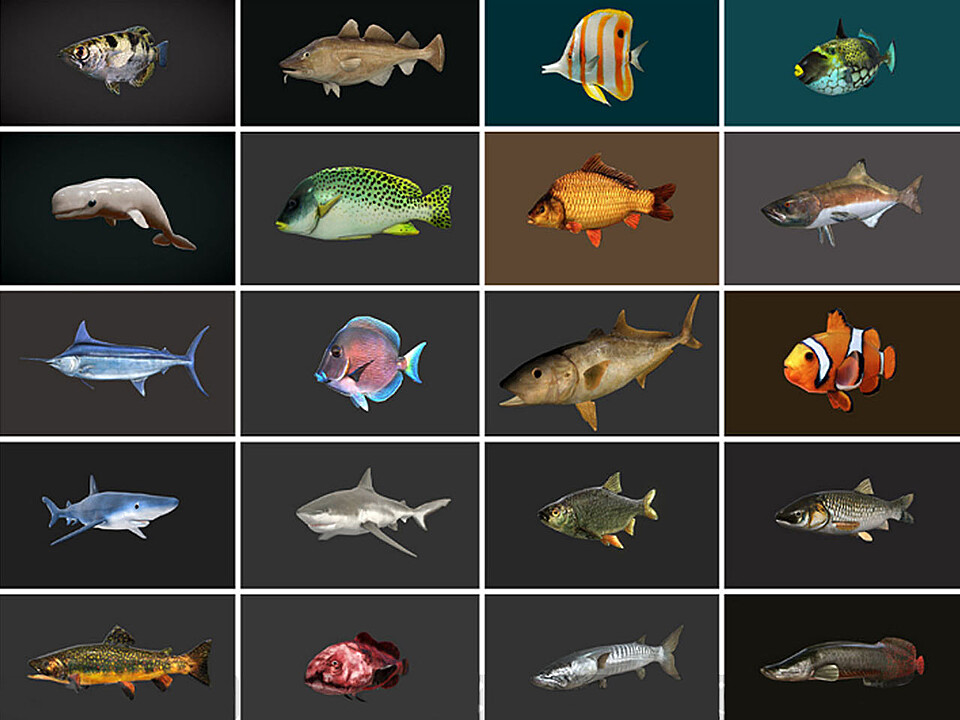 $29.0
Fish Collection Animated - Game Ready Pack 1
Low poly Fish Collection Animated - Game Ready Pack 1 Include 20 Fish types 1/ Archer Fish 2/ Atlantic - Cod Fish 3/ Butterfly Fish...
Expand
Low poly Fish Collection Animated - Game Ready Pack 1 Include 20 Fish types: 1/ Archer Fish 2/ Atlantic - Cod Fish 3/ Butterfly Fish 4/ Clown Trigger Fish 5/ Beluga Fish 6/ Black Spotted Grunt Fish 7/ Carp Fish 8/ Cobia Fish 9./ Blue Marlin 10/ Blue Tang Fish 11/ Amberjack Fish 12/ Clown Fish 13/ Blue Shark Fish 14/ Bull Shark Fish 15/ Black Redeye Fish 16/ Amur Fish 17/ Brown Trout Fish 18/ Blob Fish 19/ Barracuda Fish
20/ Arapaima Fish
Model Description: Low poly, suitable for all types of projects (games or movies) and compatible for both mobile game projects.
Modifier Turbosmooth presever. Easy upgrade or reduce mesh to render, or visual reality project!
Format description:
Original model created by 3dsmax. Additional formats include Maya, FBX (you can import directly into the project immediately), obj, 3ds
Animation:
3 anims: swim slow, swim fast, eat.
Texture: PNG format, Size: 10241024 and 20482048. Full PBR maps: Diffuse, Normal, Displayment, Spec, Glossiness, Occlusion.
Include UV map layer.
If there is a need for any type of model, send a message! We will provide. Thanks for your interest and love!
Minimize
You will get 4 files
All files previously purchased will always be available for download in your Library