Props
Environments
Other
Realism
Blender
Clothes
Exterior Decoration
PBR
Game ready
Base Meshes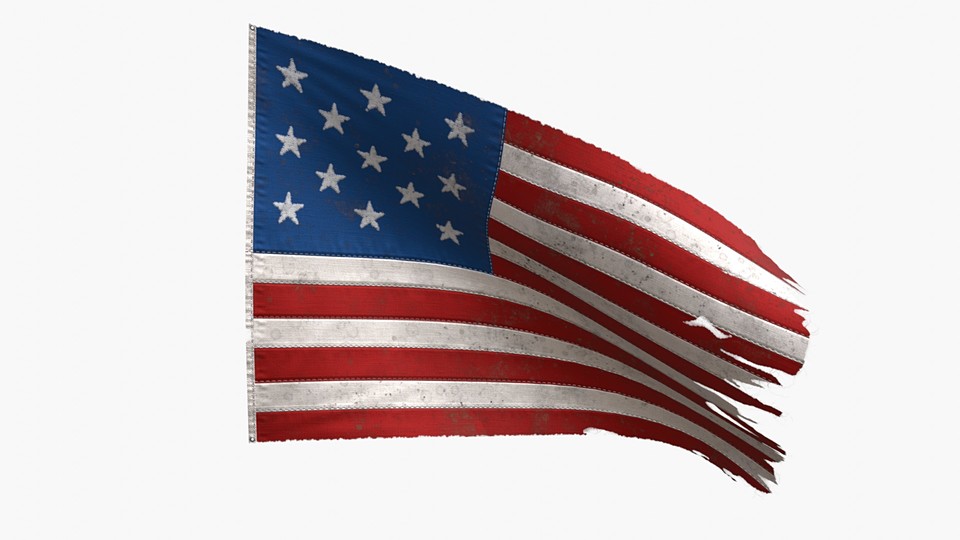 $9.0+
US Flag 13 Stars 1777-1795
The 3D model of the first American Flag used from 1776 to 1795 including 13 stars. The model includes 3 materials for clean version, dirty...
Expand
The 3D model of the first American Flag used from 1776 to 1795 including 13 stars. The model includes 3 materials for clean version, dirty version and bloody version. The model includes 3 variations of textures with the classic aligned stars, the circle stars configuration named Betsy Ross and the other circular star configuration named Cowpens with a central star. All stars are in embroidery floss and many details as folds and wrinkles around all seams to get the most realistic fabric effect.
This flags represent the historical ones used by Patriots and George Washington during the American Revolutionary War (1775–1783), also known as the American War of Independence.
This model is ideal to use in any 3D scenes in games or for movie by using subdivision surface to get more smooth lines.
The 13 States (13 stars) was :
Connecticut Delaware Georgia Maryland Massachusetts New Hampshire New Jersey New York North Carolina Pennsylvania Rhode Island South Carolina Virginia The 3D model is ready for game and low poly using. All materials are ready for PBR rendering.
Originally created with Blender 2.80 and rendered with Eevee.
Low poly model
SPECIFICATIONS
Objects : 6 Polygons : 2484 Subdivision ready : Yes Render engine : Eevee (Cycles ready) ANIMATED ASSET
Objects : 1 Polygons : 36 Materials : 3 LODs : No ANIMATIONS
Rigged : Yes (including armature and bones, no physics animations) Actions : 2 (Simple in 138 frames - Natural in 575 frames) Loop : Yes STATIC ASSETS
Objects : 5 Polygons : 144 or 576 Materials : 3 (sames as the animated version) LODs : Yes Number of LODs : 2 EXPORTED FORMATS
FBX Collada OBJ (No animated) GLTF TEXTURES
Materials in scene : 3 Textures sizes : 2K Textures types : Diffuse, Metallic, Roughness, Normal (DirectX & OpenGL), Heigh and AO Textures format : PNG GENERAL
Real scale : Yes Scene objects are organized by groups ADDITIONAL NOTES
File formats do not include textures. All textures are in a specific folder named 'Textures'
Minimize
You will get 9 files
All files previously purchased will always be available for download in your Library