Unity
Game ready
Props
Blender
UE4
Weapons
Base Meshes
PBR
Realism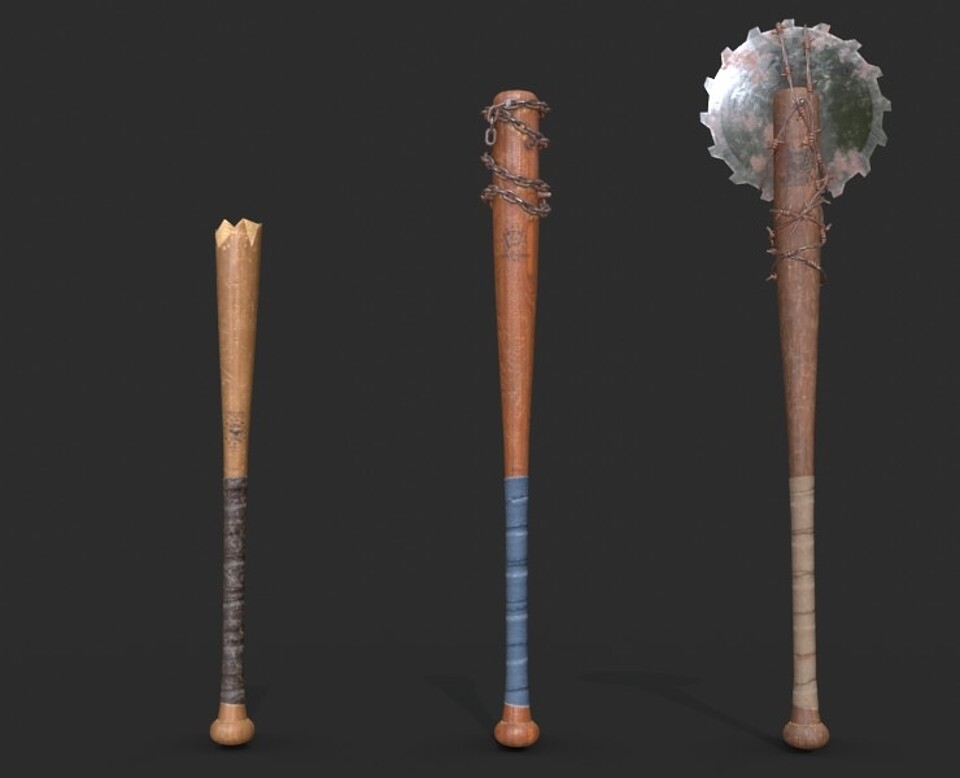 $9.0
Baseball Bats Assets 02
This baseball bats assets pack including 3 objects with 4 LODs each and colliders. All bats are in realistic style and can be used in...
Expand
This baseball bats assets pack including 3 objects with 4 LODs each and colliders. All bats are in realistic style and can be used in any game (post-apo, first person shooter… ). All objects share the same unique material for the best optimization for games.
The pack includes 2 color variations : a clean one and a bloody variant. The pack includes also textures for anisotropic effect on the circular saw.
This AAA game asset of Baseball bats and details will embellish you scene and add more details which can help the gameplay and the game-design.
The material of models is unique and ready for PBR.
Low-poly model & Blender native 2.91
SPECIFICATIONS
Objects : 3
Polygons : 10371
Subdivision ready : No
Render engine : Eevee (Cycles ready)
GAME SPECS
LODs : Yes (inside FBX for Unity & Unreal)
Numbers of LODs : 4
Collider : Yes
Lightmap UV : No
EXPORTED FORMATS
TEXTURES
Materials in scene : 1
Textures sizes : 4K
Textures types : Base Color, Metallic, Roughness, Normal (DirectX & OpenGL), Heigh & AO (also Unity & Unreal workflow maps)
Textures format : PNG
GENERAL
Real scale : Yes
Scene objects are organized by groups
ADDITIONAL NOTES
File formats do not include textures. All textures are in a specific folder named 'Textures'
Minimize
You will get 8 files
All files previously purchased will always be available for download in your Library