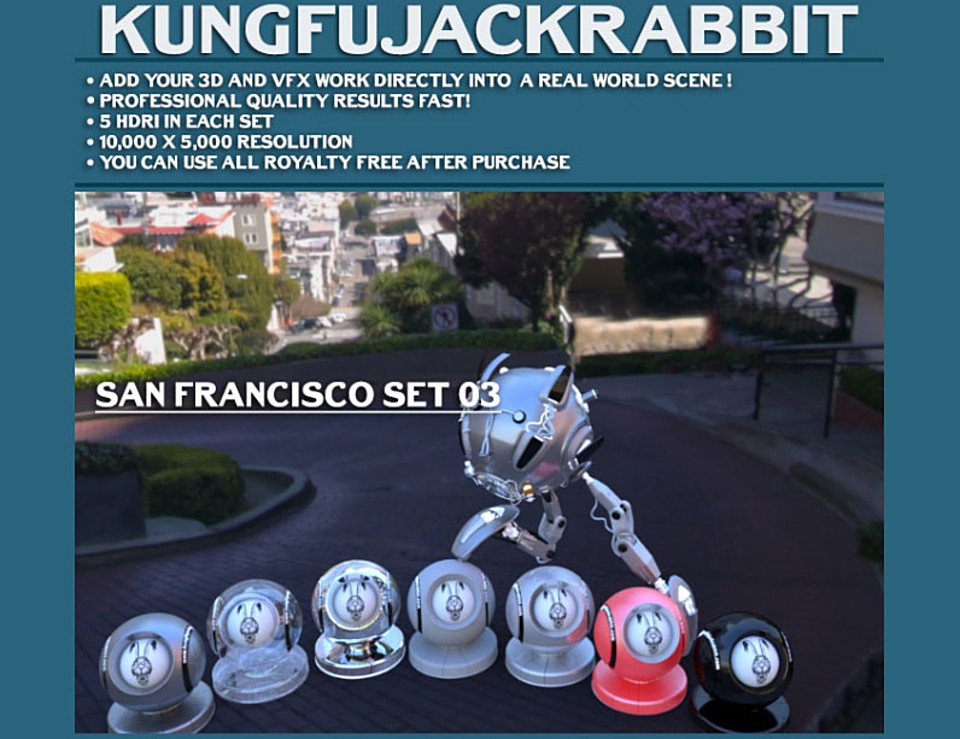 $5.0+
Kungfujackrabbit HDRI San Francisco Set 03
{{ product.data.viewsCountFormatted }}
Each location and time of day is chosen and enhance your ability to quickly load and use the HDRI as a lighting solution. For advanced...
Expand
Each location and time of day is chosen and enhance your ability to quickly load and use the HDRI as a lighting solution. For advanced lighters the HDRI brings a starting level of light and color to set your palette for the scene.
5 high resolution HDR images in the LAT LON format.
Each HDRi created from FE Lens is 10000+ x 5000+ pixels minimal to allow for maximum reflection, and lighting quality.
Ready for use most 3D packages supporting the use of HDRI such as Maya, Max, Zbrush, Keyshot, and more.
Thank you so much from,
Garry Lewis - Kungfujackrabbit Studio
Minimize
You will get 1 file
All files previously purchased will always be available for download in your Library