Sci-Fi
Airplanes
Aircrafts
Space
Game ready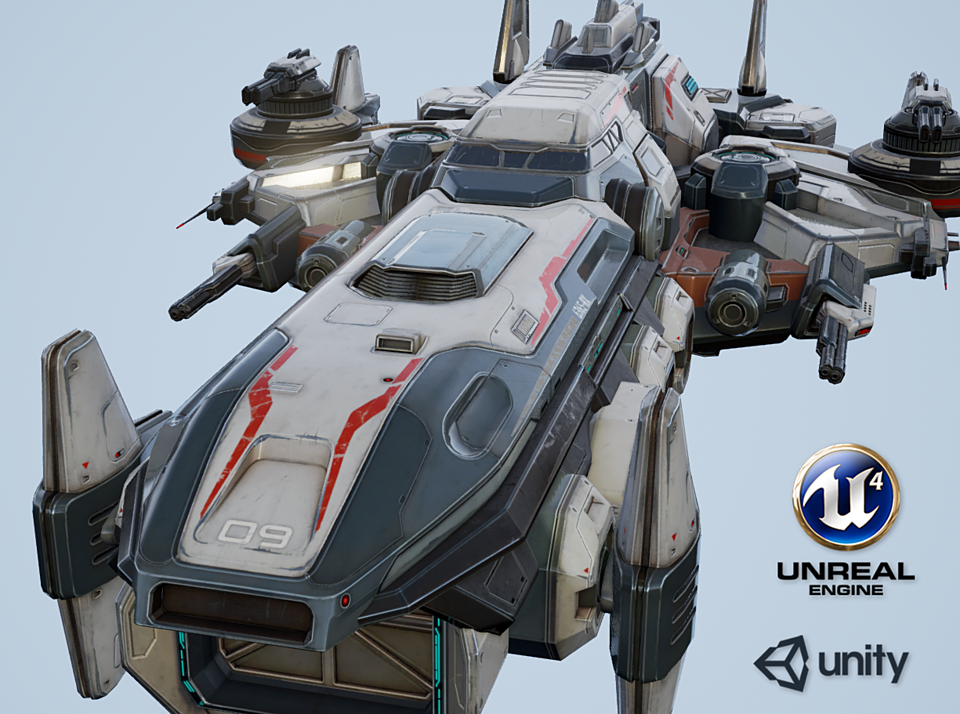 $35.0
Spaceship Nemesis - game model
{{ product.data.viewsCountFormatted }}
High quality Nemesis Ship model which could be used in fly genre game. Package contains Unreal Engine project and Maya 2016 scene, also model exported...
Expand
High quality Nemesis Ship model which could be used in fly genre game. Package contains Unreal Engine project and Maya 2016 scene, also model exported as FBX and OBJ files.
This asset is optimized and hand tweaked. The textures looks amazing and super realistic, tuned for Physically-Based Rendering. Unreal Engine project also contains animated well-looking exhaust FX for this model.
Ship is about 150 meters in length and has 2 compartment for spacecraft(front) and vehicles(rear). Could carry several units like Interceptor spaceship. Compartment doors modeled as separate parts and could be animated via blueprint.
Triangles count: 27 381 tris
Asset has 2 textures set both are 4096*4096 pixels.
Following textures included (all 2 x ..): Diffuse, normal map, AO, specular, illumination, roughness (in specular alpha) and metallness (in diffuse alpha).
Pivots placed in logic places of geometry.
Minimize
You will get 5 files
All files previously purchased will always be available for download in your Library