Substance Nodes / Utilities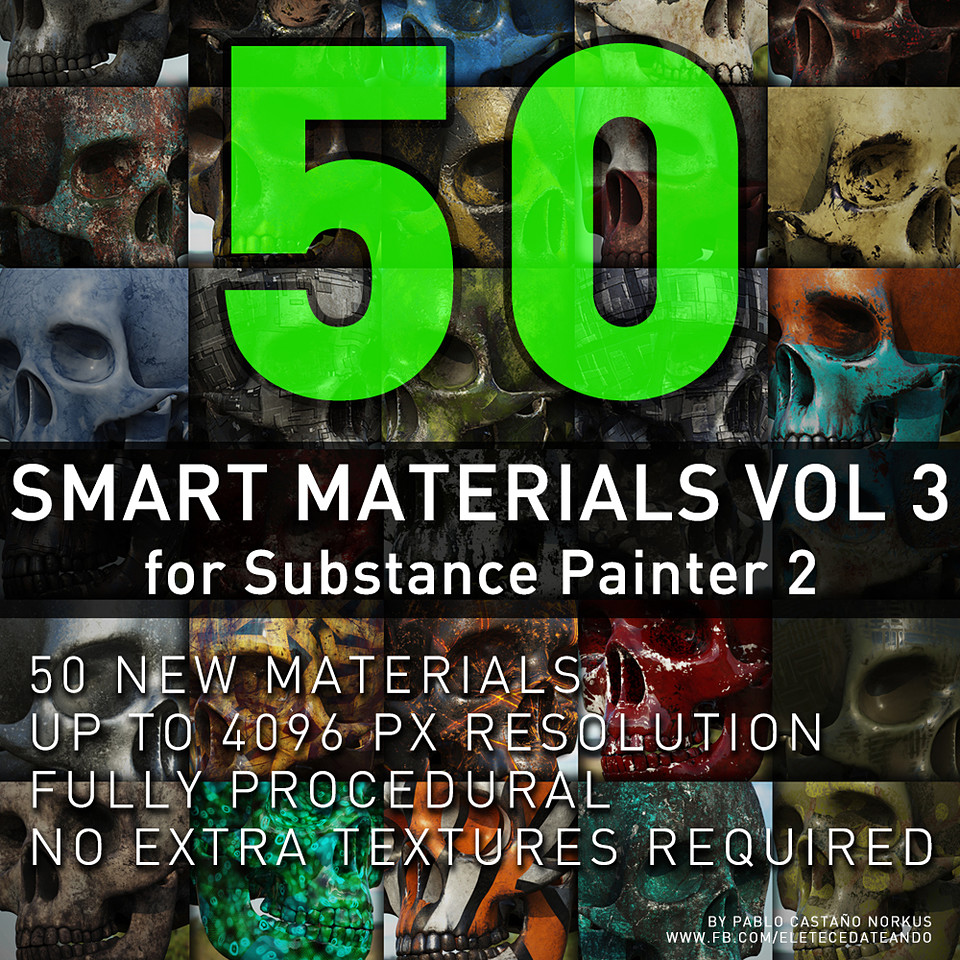 $15.0
Substance Painter Smart Materials Vol. 3
{{ product.data.viewsCountFormatted }}
Substance Painter Smart Materials Vol 3 contains 50 original Materials made for Allegorithmic Substance Painter 2 and above. Ideal for Hard Surface or organic modeling...
Expand
Substance Painter Smart Materials Vol 3 contains 50 original Materials made for Allegorithmic Substance Painter 2 and above. Ideal for Hard Surface or organic modeling!!!. All materials are completely procedural, no extra textures needed. You can generate maps up to 4096px!!!!!
Be Creative, have fun and enjoy this exclusive materials package.
Hi Rez showcase at: https://www.facebook.com/pg/eletecedateando/photos/?tab=album&album_id=1492710204135268
More awesome Products at:
Hola a todos!!! les queria comentar que estoy lanzando un nuevo Pack de Materiales para Substance Painter. Espero que les guste!!! Gracias!
Hey!!! I want you to know that i´m releasing a new Smart Materials Pack for Substance Painter. I hope you like It!!!!! Thanks!!!!
Minimize
You will get 4 files
All files previously purchased will always be available for download in your Library