Photoshop CC +
Software Brushes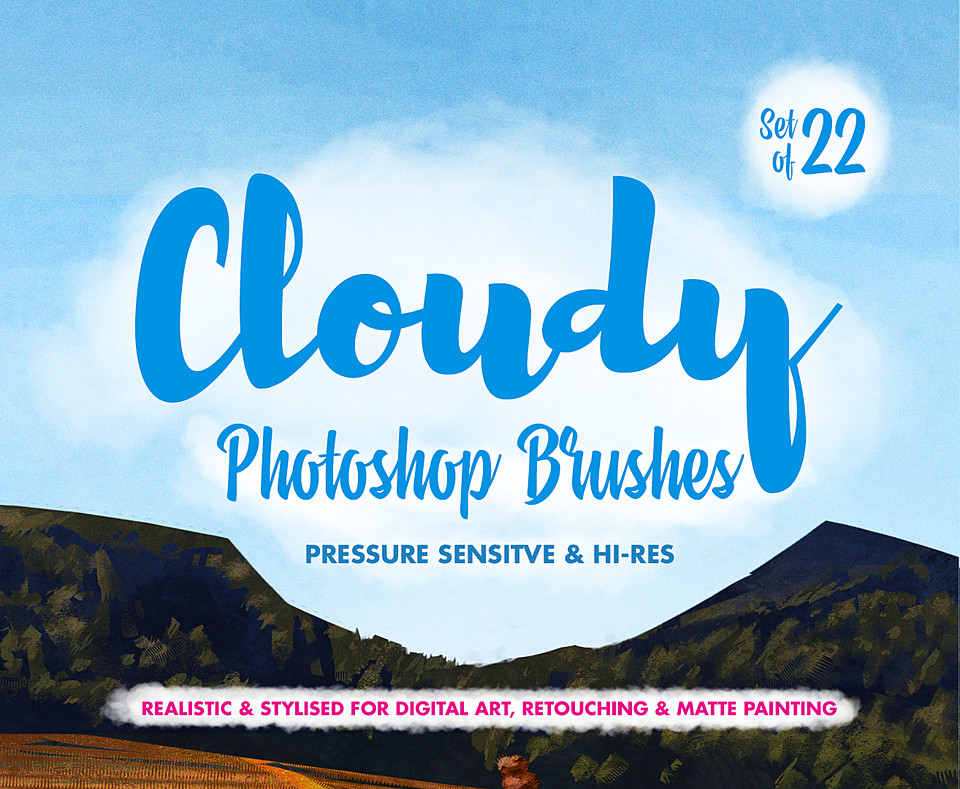 $5.0
Matt's Cloud Brush Set + Stock Images
Demo video: https://youtu.be/Awvrsj_viQk
Paint clouds in Photoshop easily with this custom brush set 22 x quality brushes, each individually customised to create different cloud effects...
Expand
Demo video: https://youtu.be/Awvrsj_viQk
Paint clouds in Photoshop easily with this custom brush set. 22 x quality brushes, each individually customised to create different cloud effects from realistic to stylised. ABR file created in Adobe Photoshop CC2017. Great for digital art, matte painting, photo retouching and graphic design. Enjoy!
Watch a real time demo of these brushes here: https://youtu.be/Awvrsj_viQk
Also included is a royalty free pack of 40+ high res cloud images.
Minimize
You will get 4 files
All files previously purchased will always be available for download in your Library