Comic Art
Concept Art
Drawing
Illustration
Painting
Photoshop CC
Characters
Digital Art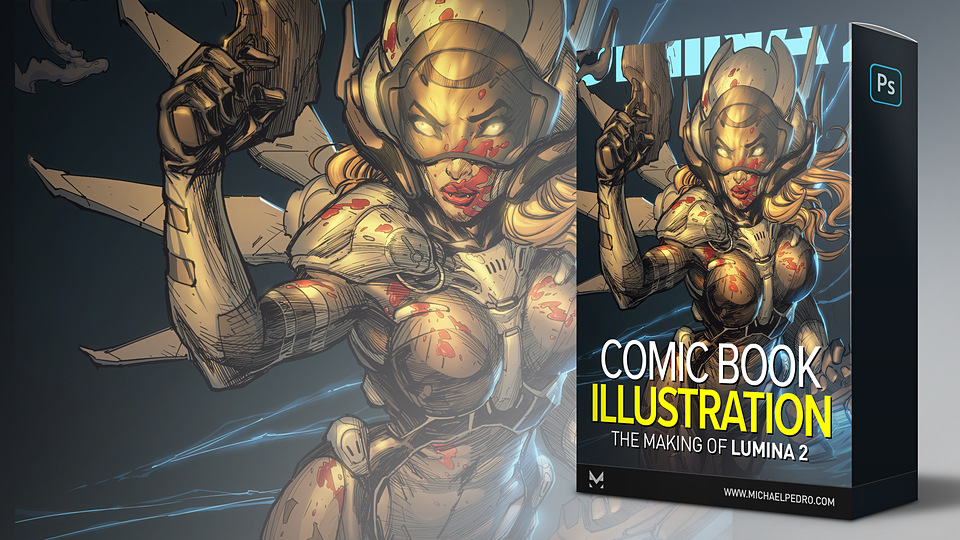 $10.0
Comic Book Illustration - LUMINA 2
This is a video series focusing on comic book illustration, using an original sci-fantasy character LUMINA as the subject matter. I cover everything from initial composition sketching, to digital inking, and then finally color and effects, all in Photoshop CC 2019.
This pack includes:
Full resolution final image
Step by Step Process Images
3 HD demo videos, over 2.5 hours of content
Sign up on my Patreon to access additional content in future releases, such as voting polls, live streams, & in-depth tutorials!
patreon.com/michaelpedro
You will get 5 files
All files previously purchased will always be available for download in your Library