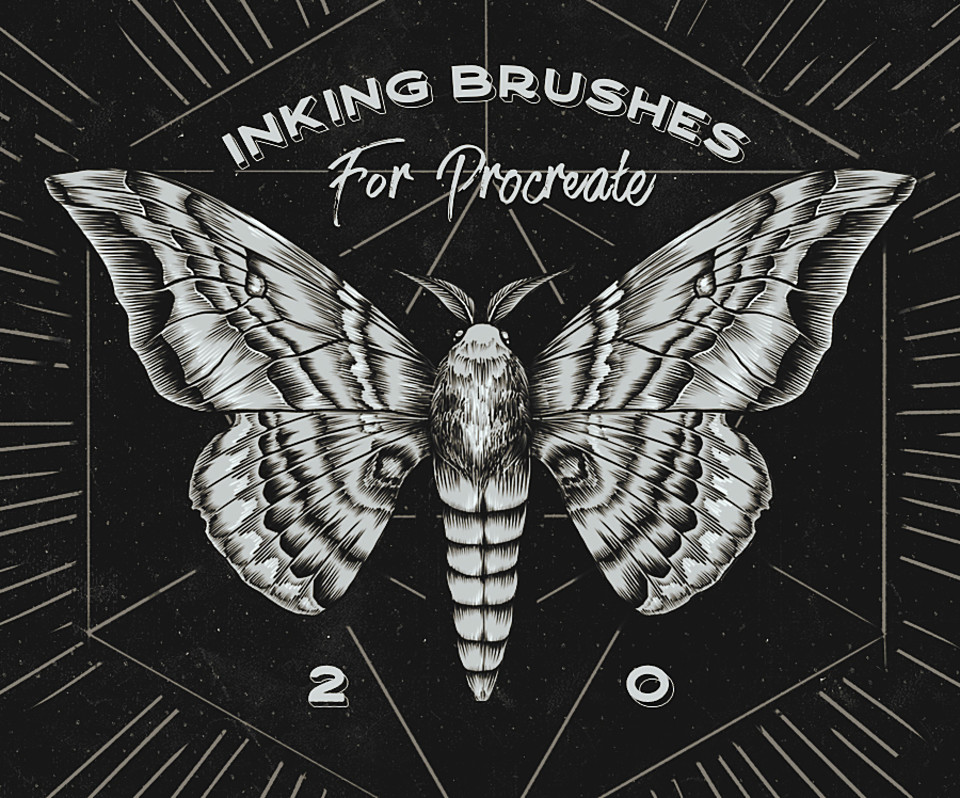 $9.0
Procreate Inking brushes
⇨ IMPORTANT: These brushes are compatible only with the iOS app Procreate for iPad. They won't work in Photoshop or other digital drawing/editing softwares. ⇦
...
Expand
⇨ IMPORTANT: These brushes are compatible only with the iOS app Procreate for iPad. They won't work in Photoshop or other digital drawing/editing softwares. ⇦
This set is also part of a bundle: http://cbr.sh/e5ji7o
► A set of 20 inking brushes for Procreate. This set includes a mix of ink pens and markers (great for sketching), and a few brushes that can be used for shading.
► You will receive a ZIP containing the 20 brushes files, in .brush format, a JPG swatches sheet for a quick preview of the contents of this set, and a PDF installation guide.
Installing the brushes:
Update: if you have iOS 11+ installed, you can use the drag & drop feature to quickly import several brushes at the same time.
► After checkout, you will be able to download the ZIP file directly.
► Download the ZIP file to your computer, and unzip the file.
► Then, you can transfer the folder containing the brushes either via iCloud Drive (simply drag the brush folder in the iCloud Drive folder), Dropbox, or by sending an email to yourself with the files added as attachments.
► If you are using Dropbox or iCloud Drive, you'll have to download the same apps on your iPad via the App Store, if you don't already have them (they are free).
► Take your iPad, and depending which transfer method you've chosen, open the corresponding app (Mail app, Dropbox app, iCloud Drive app etc).
► Locate the folder containing your brushes, and select one of the .brush files (.brush is the extension - the format used for Procreate brushes), and choose "Copy to Procreate" (iCloud Drive) or "Export— Open in… — Copy to Procreate" (Dropbox). The brush will be directly transferred to the Procreate app, and now you can start drawing! Repeat this step for the other brushes from the set.
Minimize
You will get 1 file
All files previously purchased will always be available for download in your Library