Exterior Architecture
Environments
3ds Max
Organic
Blender
Unreal Engine 4
Exterior Decoration
Nature
Cinema 4D
Architectural Visualization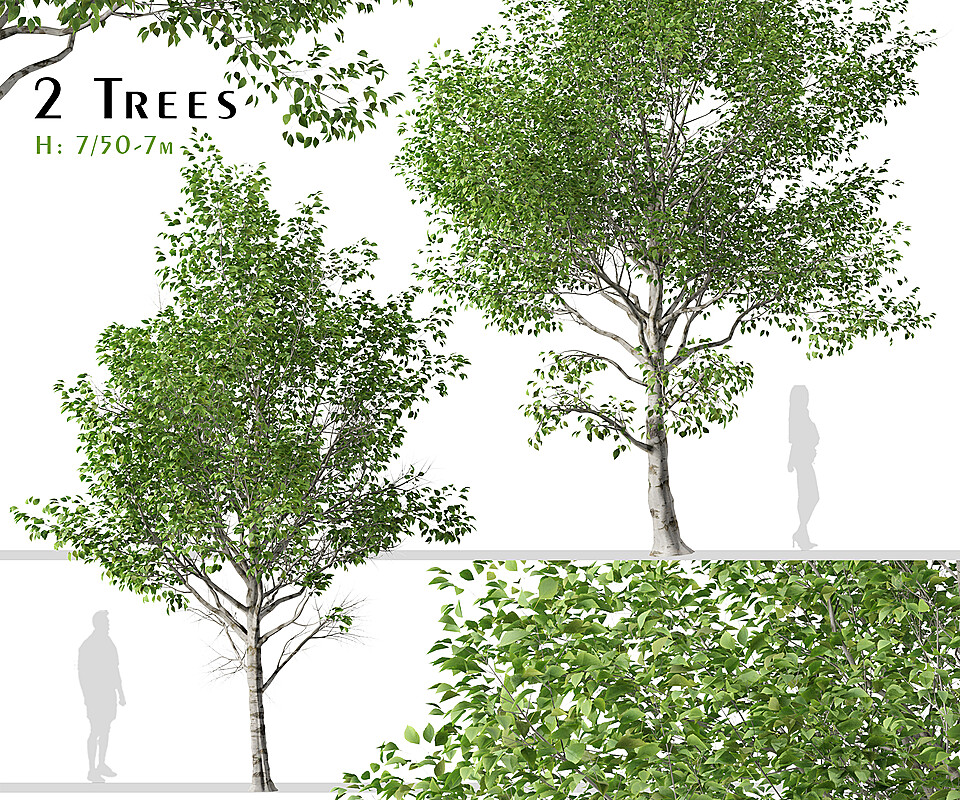 $2.0
Set of Betula utilis Trees ( Himalayan Birch )
2 different Betula utilis trees in the scene.
The Himalayan Birch Tree is mainly grown as a specimen tree. Elegant and beautiful, it is known for its spectacular white bark and attractive leaves. Revered for its white bark, an elegant upright, open branched tree with bright white bark reaching heights of 12m/ 40ft. A spectacular tree with oval, mid green leaves. Deciduous birches have the male and female catkins borne on the same tree.
Polygons (Total number of scene): 608,426
Verts (Total number of scene): 550,572
Betula utilis1: 7/50 m
Betula utilis2: 7 m
In the archive: 3Ds MAX ( V-ray - 2014 ) , Blender , OBJ , FBX , Unreal Engine , Cinema 4D and ...
Features:

Optimized for Distant and Closeup Views

Clean Topology

Unwrapped Overlapping

Real-World Scale

Transformed into zero

Objects Named

Materials Named

Units: Centimeters
Have a good one!
You will get 5 files
All files previously purchased will always be available for download in your Library