Exterior Architecture
Environments
3ds Max
Realism
Organic
Plants
Exterior Decoration
Nature
Cinema 4D
AutoCAD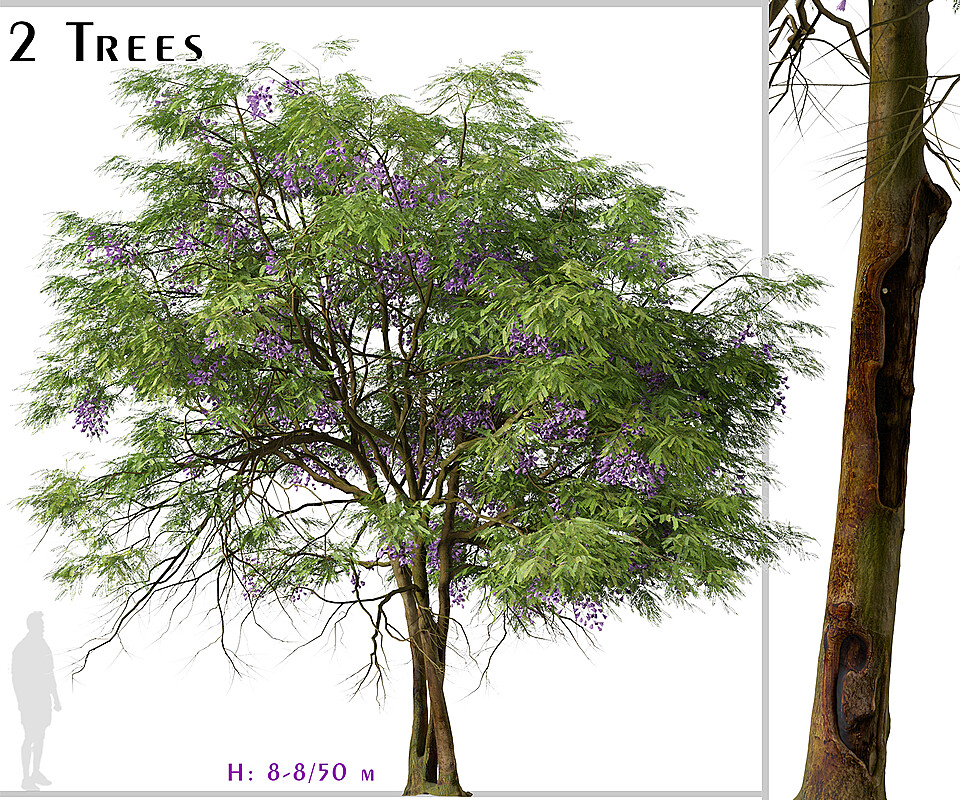 $2.0
Set of Jacaranda mimosifolia Tree (Blue Jacaranda)
2 different Jacaranda mimosifolia trees in the scene.
Jacaranda mimosifolia is a sub-tropical tree native to South America that has been widely planted elsewhere because of its attractive and long-lasting violet-colored flowers. It is also known as the jacaranda, blue jacaranda, black poui, Nupur or fern tree. Jacaranda branches are arched, forming a canopy shaped like an upturned umbrella. The jacaranda tree makes an excellent shade (or street) tree with its fern-like leaves. It is a fast-growing tree in a tropical environment, gaining about ten feet a year in its first years of life.
Polygons (Total number of scene): 2,002,813
Verts (Total number of scene): 1,976,206
Jacaranda mimosifolia1: 8/50 m
Jacaranda mimosifolia2: 8 m
In the archive: 3Ds MAX ( V-ray - 2014 ) , Blender , OBJ , FBX , Unreal Engine , Cinema 4D and ...
-Optimized for Distant and Closeup Views
Clean Topology

Unwrapped Overlapping

Real-World Scale

Transformed into zero

Objects Named

Materials Named

Units: Centimeters
Have a good one!
You will get 5 files
All files previously purchased will always be available for download in your Library