Exterior Architecture
Environments
3ds Max
Realism
Blender
Unreal Engine 4
Plants
Exterior Decoration
Nature
Cinema 4D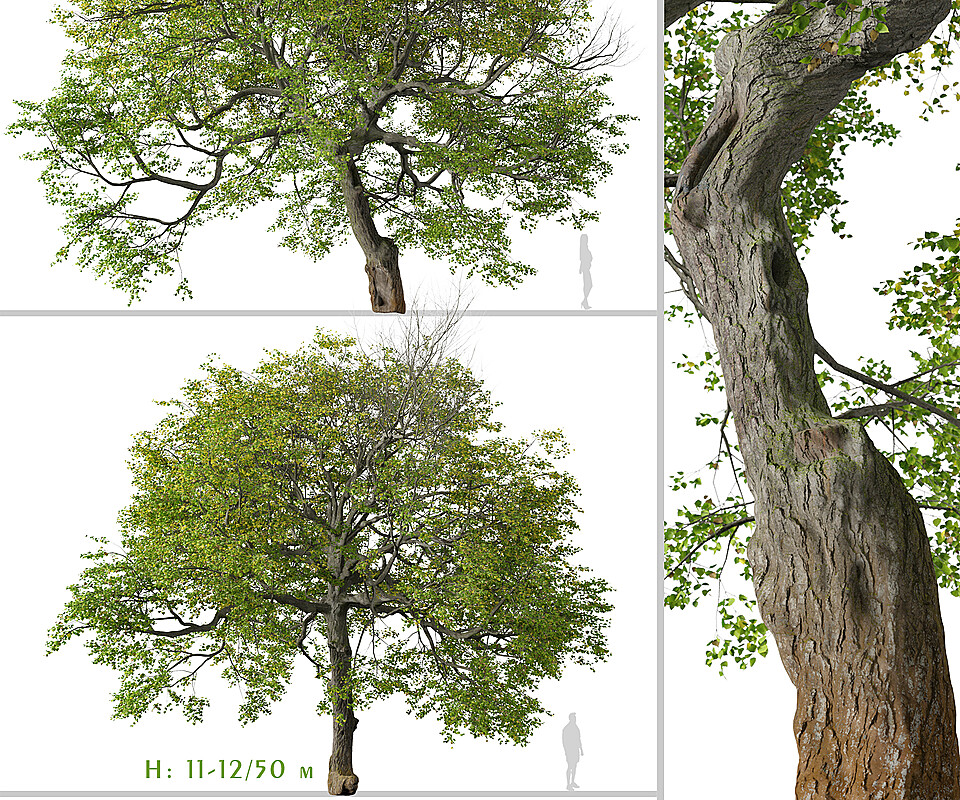 $2.0
Set of Tilia cordata Tree (Small-leaved lime)
2 different Tilia cordata trees in the scene.
Tilia cordata, the small-leaved lime or small-leaved linden, is a species of tree in the family Malvaceae, native to much of Europe. Other common names include little-leaf or littleleaf linden, small-leaved linden, or traditionally in South East England, pry or pry tree. Its range extends from Britain through mainland Europe to the Caucasus and western Asia. In the south of its range it is restricted to high elevations. the trees favour good, loamy sites, but can also be found on sandy, infertile soils, and are not thought to be drought resistant.
Polygons (Total number of scene): 1,738,417
Verts (Total number of scene): 2,122,028
Tilia cordata1: 11 m
Tilia cordata2: 12/50 m
In the archive: 3Ds MAX ( V-ray - 2014 ) , Blender , OBJ , FBX , Unreal Engine , Cinema 4D and ...
-Optimized for Distant and Closeup Views
Clean Topology

Unwrapped Overlapping

Real-World Scale

Transformed into zero

Objects Named

Materials Named

Units: Centimeters
Have a good one!
You will get 5 files
All files previously purchased will always be available for download in your Library