Concrete
Plastic
Other
PBR
Organic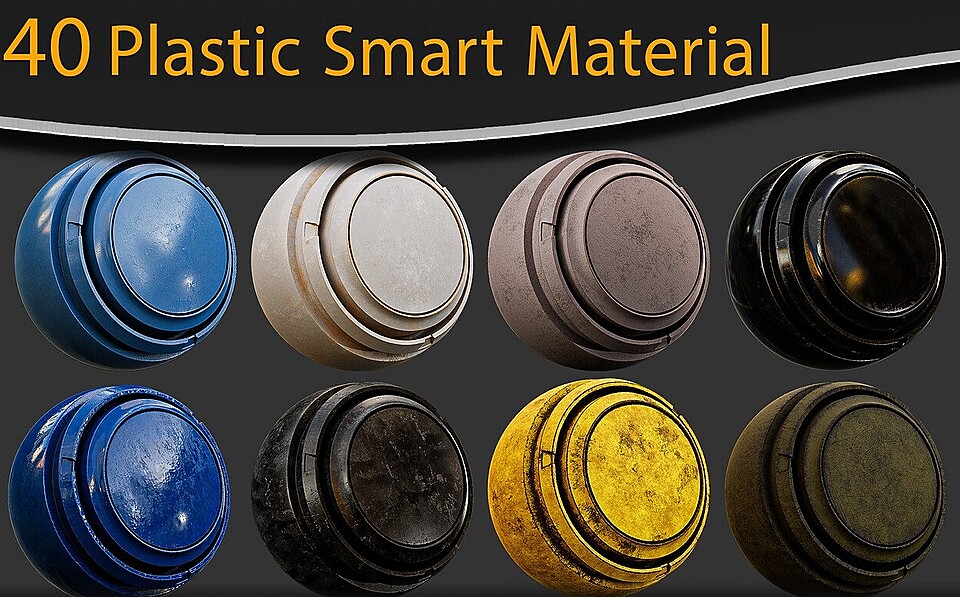 $5.0
40 plastic smart material
{{ product.data.viewsCountFormatted }}
40 Plastic Smart Material Adobe Substance 3d Painter + Substance file (VOL01)
In this collection, I collected 40 plastics of smart materials that I used...
Expand
40 Plastic Smart Material Adobe Substance 3d Painter + Substance file (VOL01)
In this collection, I collected 40 plastics of smart materials that I used in my projects. Smart materials that I've used a lot and have increased my speed and accuracy in achieving the desired result. You can find a variety of plastic smart materials in this product Latex, plastic coated, plastic scraped and more Each layer is named appropriately and all these smart materials have high personalization capability I hope it's good for you too.
Advantage of this package:
Each layer has the correct name Not heavy Customizable High-quality preview 100% Made with Painter (spsm). Format
Free Section :
In this product, the casio calculato project file is in the form of substance painter project (.spp) and casio 3d model machine for free for you! Please rate and review this product! It could be very helpful for us and we appreciate that!
This collection will be updated and new versions will be released soon so follow me
NOTE : This Smart Material ONLY be used within the latest version of Substance painter Made with adobe Substance 3d Painter Copy the file smart Material ".spmsk " into your adobe Substance 3d Painter assets/smart-material folder
Minimize
You will get 1 file
All files previously purchased will always be available for download in your Library