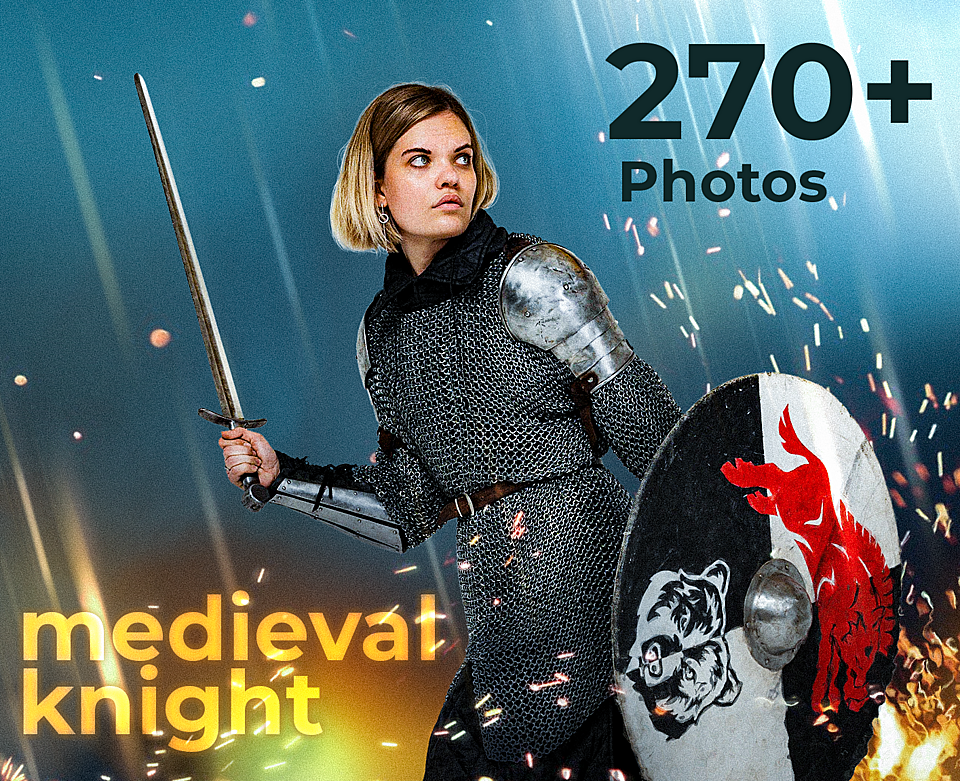 $9.9
Medieval Knight - References For Artists
This pack includes 276 high resolution photos of a girl in chainmail armor with a sword and shield. Here you will find the knight in...
Expand
This pack includes 276 high resolution photos of a girl in chainmail armor with a sword and shield. Here you will find the knight in dynamic and static poses: standing, sitting, lying down, fighting off enemies with her sword. This pack is suitable for: artists, sculptors as inspiration or as a basis for concept art.
Resolution
+max - _ 5391x3587px_ -min - 3784x2518px
Ideal for:
Concept art / Matte-painting / Photobashing
Environment artists
Drawing & Painting
Sculpting & 3D
For personal and commercial use.
Minimize
You will get 1 file
All files previously purchased will always be available for download in your Library