Characters and Anatomy
Props
Fantasy
Realism
Organic
Tools
High Poly Models
3D Print Models
Base Meshes
ZBrush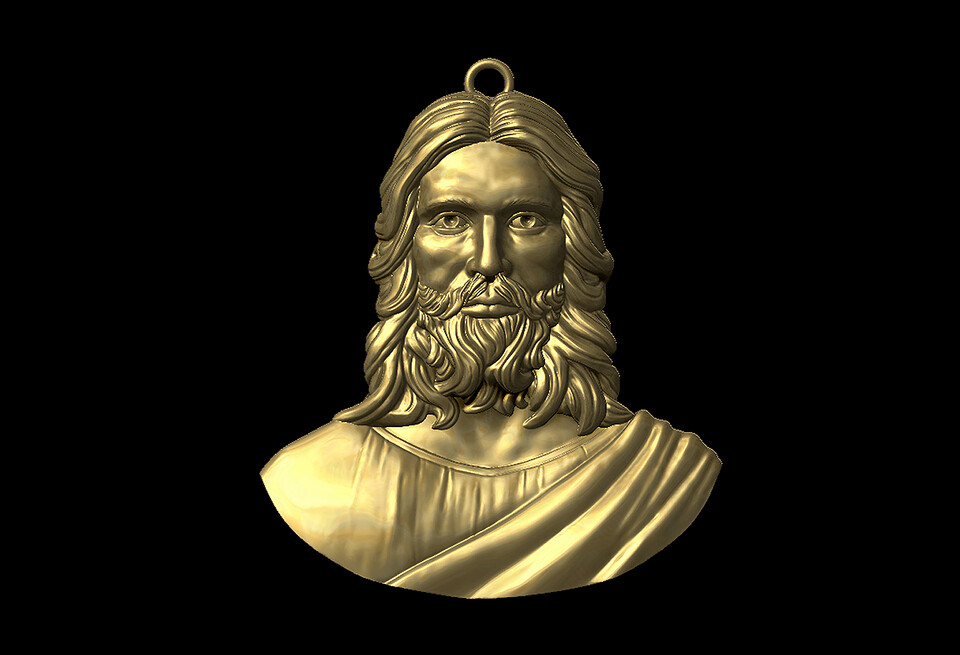 $25.0
Jesus Christ Head Pendant 3D Print
This is a Jesus Christ Head pendant 3D print model. The 3D model is watertight and ready for 3d printing There are two versions of...
Expand
This is a Jesus Christ Head pendant 3D print model. The 3D model is watertight and ready for 3d printing. There are two versions of Jesus 3D Print model with 2 different types of eye. Feel free to pick one which suits your own preference for 3d printing.
File included in both OBJ and STL format:
- 2 version of Jesus 950k triangulated mesh (with and without jumpring)
- 2 version of Jesus 450k triangulate mesh (with and without jumpring)
Nominal Size for this 3D model:
- 68.13mm width - 74.73mm height - 17.05mm depth *(YOU CAN ADJUST ANY SIZE YOU WANT IN ANY 3D PRINTING SOFTWARE)
All file is error checked in varieties of 3D printing software such as Meshmixer, Flashprint, 3D Builder and etc. However, repacking or selling by other persons is strictly not allowed! Thank you and much appreciated it. Have fun 3D printing, Cheers!
Minimize
You will get 12 files
All files previously purchased will always be available for download in your Library