3ds Max
Interior Architecture
Furniture
Interior Decoration
Architectural Visualization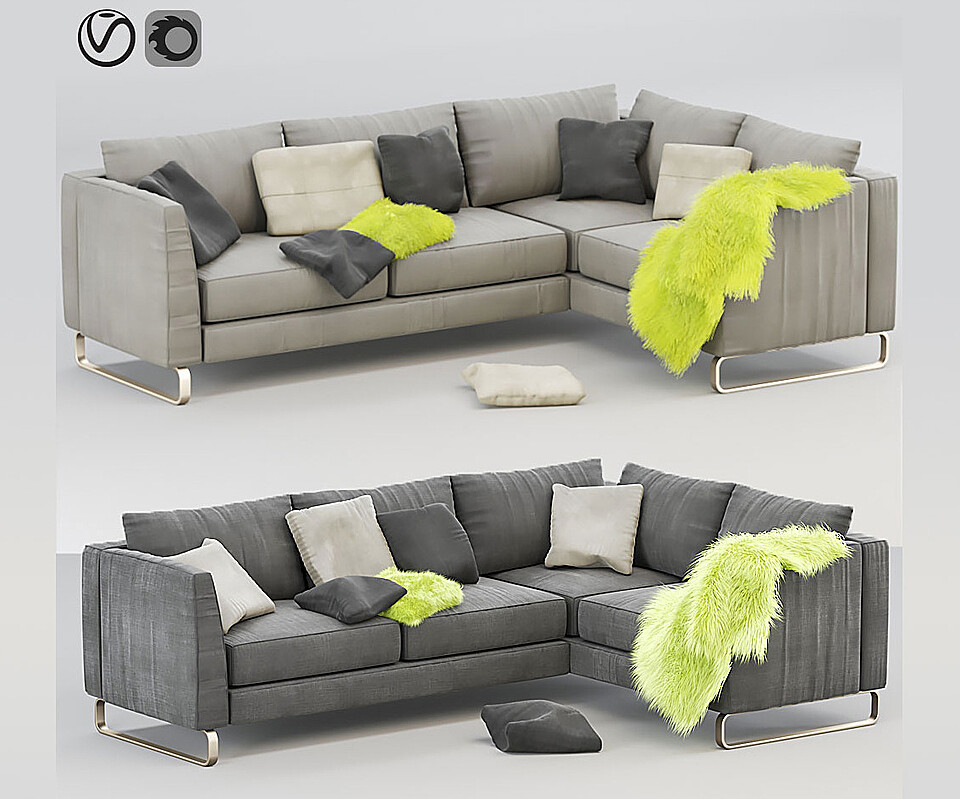 $3.9
Sectional Sofa L shape in Gold and Gray
Features:
Renders Are Original from Vray/Corona without any Postproduction edit.
Materials are Set for Vray and Corona
Advanced materials and High Details.
Units are real scale in Centimeters.
Fully Unwrap UVW
Clean Topology and wire modeling
Polys - 601,000 Verts - 313,147
Package includes:
1one Sectional L shaped Sofa in Dark Gray material
1one Sectional L shaped Sofa in Bright Gray material
8eight Different pillows and cusions
throw fur blanket + setting screenshot
fur pillow + setting screenshot
3DsMax 2015 File Vray & Corona
FBX 2009 Vray & Corona
OBJ Vray & Corona
Textures & Materials
Enjoy!
---
*If you have any questions, please let me know and I will be happy to assist. I'll kindly welcome all suggestions. [email protected]
---
Other Related Products: Metal Galvanized Stool
Fabric and wood Armchair Gaston style 4material
You will get 1 file
All files previously purchased will always be available for download in your Library