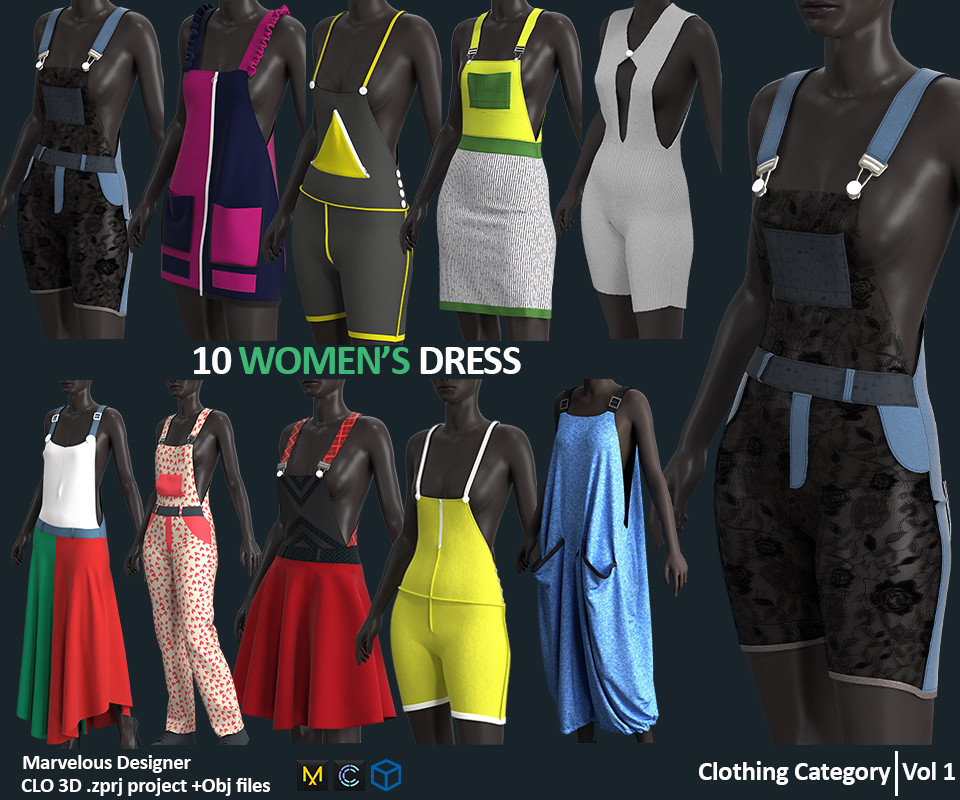 $3.0
10 WOMEN'S DRESS / Marvelous Designer + ZPRJ files
10 WOMEN'S DRESS
Every artist needs a library of suitable models to accelerate the process of creating artworks. This pack includes 10 women's dress in...
Expand
10 WOMEN'S DRESS
Every artist needs a library of suitable models to accelerate the process of creating artworks. This pack includes 10 women's dress in various styles for women. this pack is made by marvelous designer and clo3d has clear quad meshes and uv. These dress can use easily to make your character clothes faster.
After purchasing this product you have :
10 Marvelous Designer / CLO3D .ZPRJ projects files 10 .OBJ file ( single Object, Unweld, Thin )
My dear friend,
Buy with confidence from us if you are not satisfied with the product purchased, We will refund your money
We love our customers, and they are important to us.
This Product Created by TOBart
Minimize
You will get 4 files
All files previously purchased will always be available for download in your Library