Props
Blender
UE4
Unity
Interior Architecture
Furniture
Interior Decoration
PBR
Game ready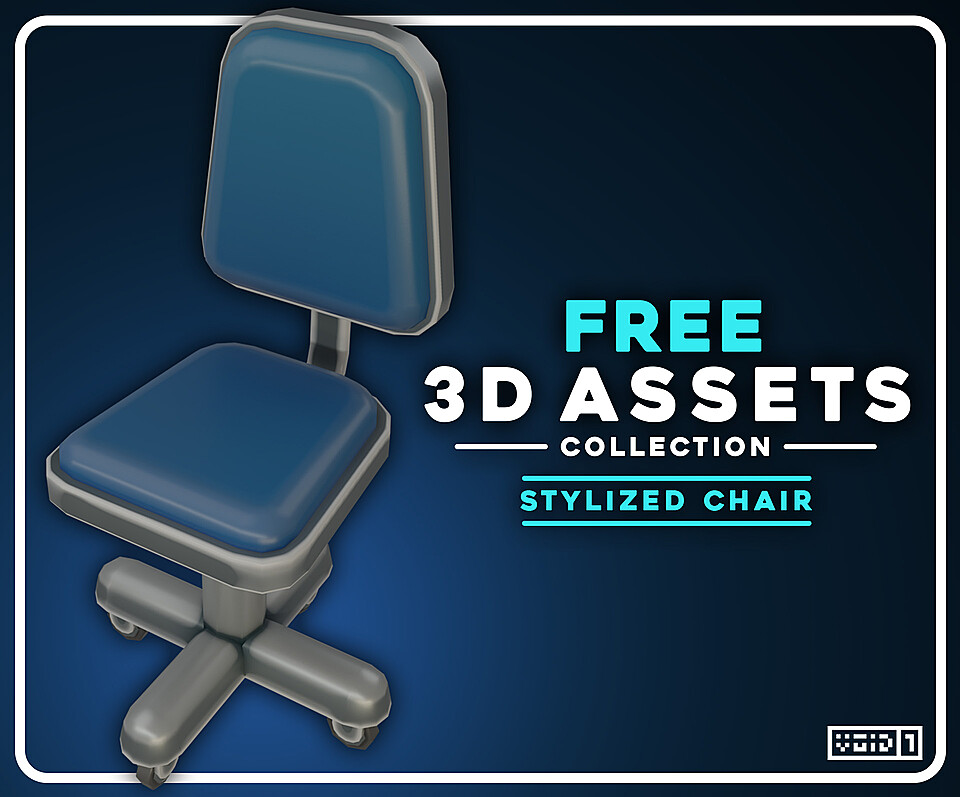 FREE
Stylized Chair - Free 3D Assets Collection
Making a Stylized 3D Office Scene?? Here's a FREE Stylized 3D Office Chair to help you populate your Stylized Office Scene while adhering to the...
Expand
Making a Stylized 3D Office Scene?? Here's a FREE Stylized 3D Office Chair to help you populate your Stylized Office Scene while adhering to the art style of Stylized 3D. The 3D Office Chair Model is Geared towards Game Development and is optimized for all kinds of Use. The Textures provided are fully PBR, making the asset look as physically plausible as possible. Stay tuned for a Stylized 3D Office Scene Asset Pack for even more Free 3D Office Chair Models and other related assets!!
🎉Check out our Store for even more Free and Premium Content!!
Included Items -
PBR Textured Blender File for the Asset
FBX Model
PBR Textures for PBR MetallicRoughness, UE4 (Packed), Unity HDRP, and Unity URP
Technical Details -
1,016 Polygons, 2,156 Tris
1,121 Vertices
Formats available - FBX, .Blend
UV Mapped
Non-Overlapping UVs
PBR Textures
512px, 1024px, 2048px, and 4096px Texture sizes available for all the exports
⚠️NOTE - Free 3D Assets Collection is a regularly updated collection of 3D Assets that you can use for both commercial and non-commercial projects. This project started out as a way to provide Game Artists and Developers from around the world to get access to Free common and uncommon 3D content for use in their games hassle-free.
Each asset you find here has been meticulously Created, Optimized, and Tested so that you can use the assets without any further tweaks but all the original files are also provided for even more customization if you wish to do so. We are going to add content on a regular basis so you can expect this asset to grow into a much larger collection for use in your 3D games.
Minimize
You will get 1 file
All files previously purchased will always be available for download in your Library