Game ready
Fantasy
Unity
Environments
Exterior Architecture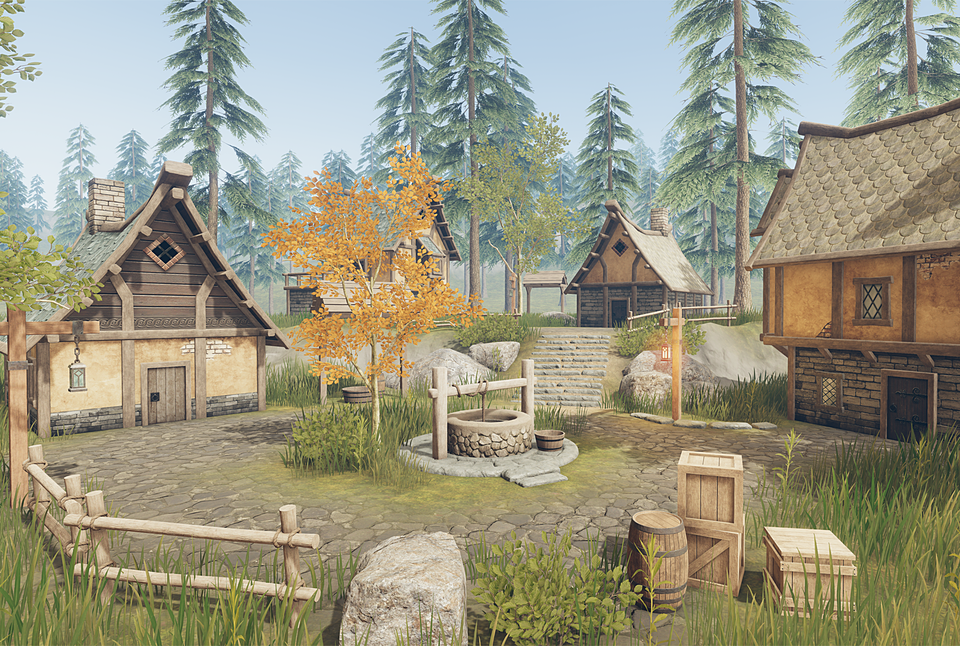 $20.0
Medieval Houses and Props - Game Props
This package contains 28 house variations, 10 house interior variations and 31 additional props. It's also included 4 terrain ground textures and 2 grass textures...
Expand
This package contains 28 house variations, 10 house interior variations and 31 additional props. It's also included 4 terrain ground textures and 2 grass textures as seen on the cover screenshot.
Materials:
2048 pbr texture maps for the houses + windows;
1024 pbr texture maps for the roof (included 2 variations, but any tileable texture can be used);
1024 pbr texture maps for props and other textures in general;
512 diffuse textures for foliage, tree leaf and grass.
The polycount on each house ranges from 3,1k to 5,4k depending on the model.
Files Included:
Maya 2014;
FBX;
Unity 2017.4 package.
Important Note: this package has been reworked with pbr texture maps and updated props. When downloading, you'll find both options: the default and updated package (recommended), and the old version package (deprecated).
Screenshot preview scene rendered in Unity 3D game engine. The example scene and terrain mesh is only included in the Unity package. Additional post-effects may be required to achieve the same color results. As stated before, grass and ground textures are also included to be used in any 3D software or game engine.
Minimize
You will get 1 file
All files previously purchased will always be available for download in your Library