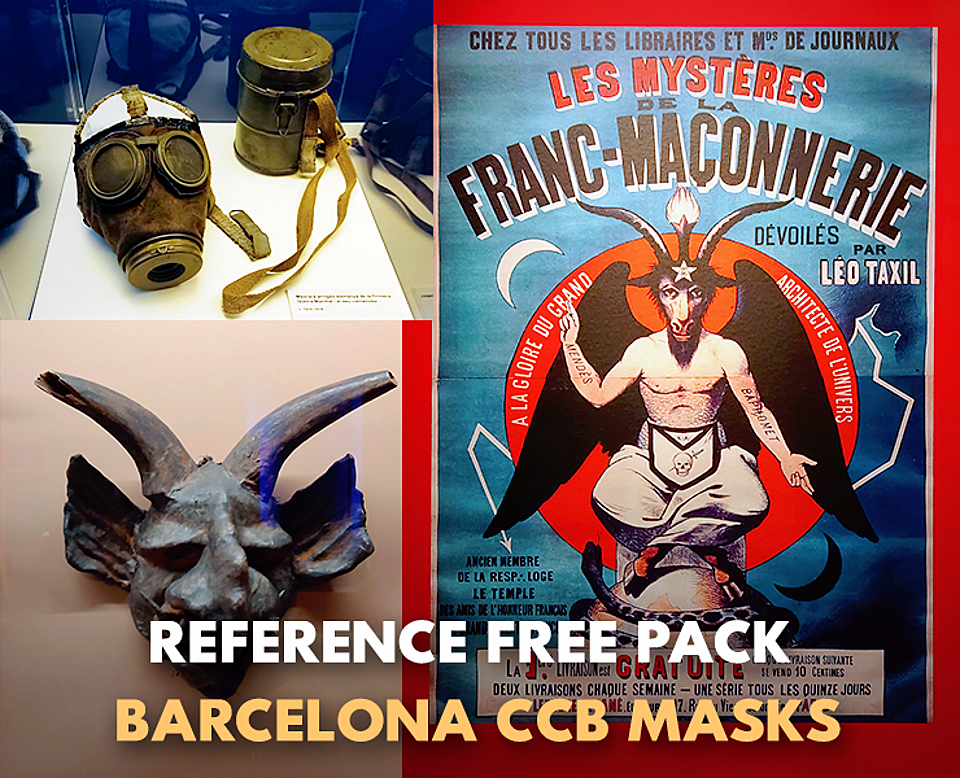 $0.0+
🎭 RefFree Pack-Masks 108 PicsCCCB of Barcelona
A few days ago I visited a museum in Barcelona.
I think they can be useful for many people to use as a reference in projects, as well as a way to see content from museums in other cities.
In this pack there are photos of: CCCB Center for Contemporary Culture of Barcelona
I leave this pack free since the photos are taken with a mobile and will not have the best quality, so I think it would not deserve to be paid.
In this exhibition, topics that have affected the culture and ideologies that can be offensive are touched upon. This is a reference pack of an exhibition.
I have taken the photos to have as a reference in a 3D creation process. I believe that many artists can benefit from these photos, being a good reference for projects.
If I see that this pack is well received, I will go to more museums nearby to be able to make packs of photographs.
You will get 1 file
All files previously purchased will always be available for download in your Library