Characters and Anatomy
Props
Maya
Blender
Unity
Sports
Interior Decoration
Game ready
3D Print Models
Base Meshes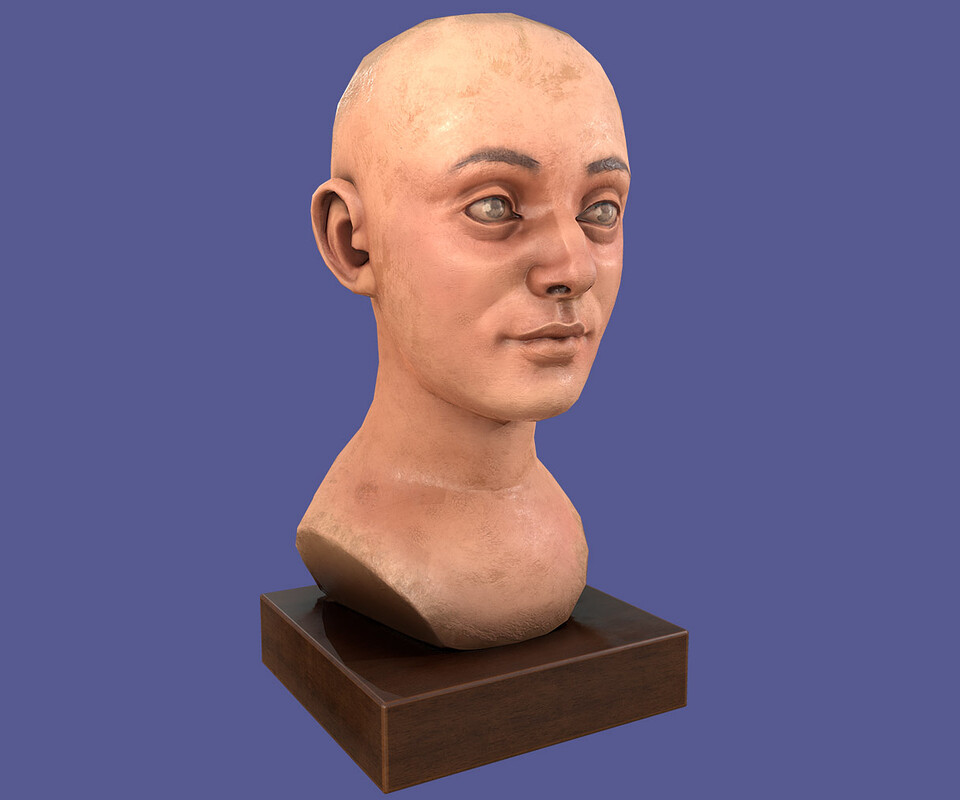 $5.0+
Antique Wooden Head Mannequin
NOTE: it matches the Antique Helmet in my store NOTE 2: it does NOT include the helmet shown on a few of the sample renders,...
Expand
NOTE: it matches the Antique Helmet in my store. NOTE 2: it does NOT include the helmet shown on a few of the sample renders, the helmet is available on my store.
This model is based on a real antique wooden mannequin, I sculpted and detailed it to have similar features as the original piece and turned it into a hat, wig or helmet display. It can be used on vintage, Victorian, antique or old settings, works great to display vintage sports items or memorabilia, antique hat or wig stores, etc.
The main model is low poly but I included the high poly sculpt made in Blender as well as an STL file you can print from (but mind you I haven't tested that file, in any case I'm including the Blender sculpt).
The lowpoly model is fully textured in PBR and is suitable to be used in games, animations and advertising.
========================= Summary info:
Polygon Count: 1215 Triangle Count: 2334 Verts Count: 1180 Number of models: 1

Model is fully textured, you would need to create the shaders for some of the formats. Textures (PBR): 5 Textures resolution: 4096x4096px. Low Poly Modeling,With Proper UV Unwrapped No Overlapping.

========================= Available Formats
MA MB FBX OBJ Blender (high poly model) STL (high poly model for print, not tested.) UnityPackage* (unity 2020.1.6f1 with textures and materials applied -NO collisions-)

*It can be imported directly in Unity with the textures applied (may need to be scaled for your project).
Features
The object has five textures for Albedo/transparency, Normals, Occlusion, Metallness and Roughness. These can be used in Unity and Unreal engines and other engines capable of displaying PBR textures. Previews are raw untouched Realtime Renders from Unity and Marmoset Toolbag 3, so what you see is what you get. The models have been checked and tested (except the STL file) but if you find problems please let me know.

=========================
Minimize
You will get 2 files
All files previously purchased will always be available for download in your Library