Maya
Interior Decoration
Game ready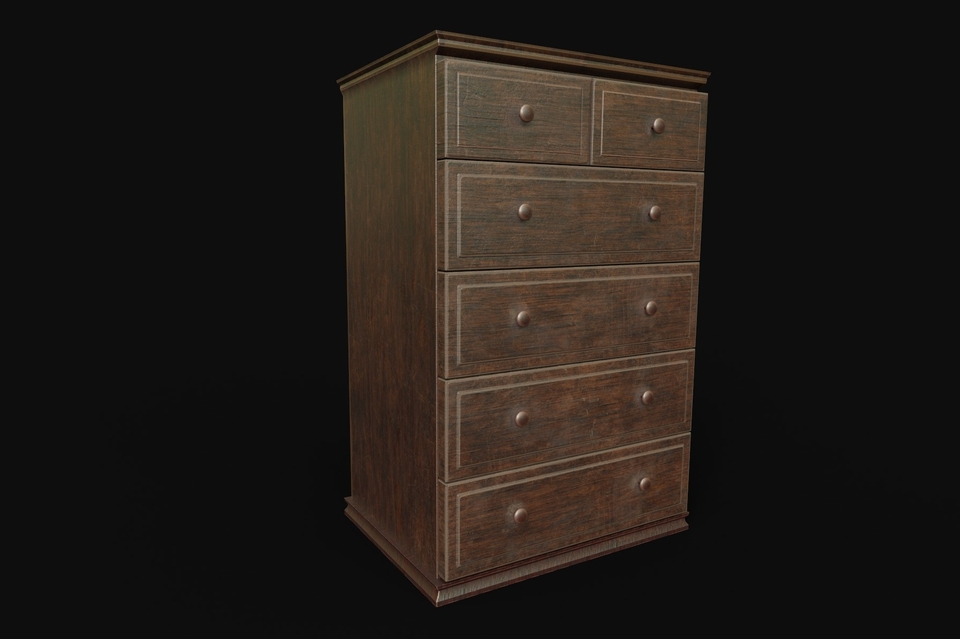 $20.0
antique wooden drawers
Antique wooden drawers. The table is made of solid wood colors. The model is low-poly. All details are combined into one mesh. Texture and model in zip archive.
TEXTURES & SHADERS =======================
wooden drawers textures, (4096 x 4096) TGA files: - diffuse map - secondary map - normal map
Formats:
*fbx , *obj Presentation Images:
All preview images are rendered with marmoset render Wire images were done with maya and marmoset render Wire Texmap for the geometry test Materials:
The *jpg textures come in the main archive All objects are UV mapped + mixed Additional Notes:
RENDERING ======================= Product is ready to render any software here i am giving you marmoset file lighting and shading done in this file.
Hope you enjoy the model. Thank you!
You will get 1 file
All files previously purchased will always be available for download in your Library